Grow Your Business
Link Building Strategy
Price: $500 and $350 per month
Get started for only $500!

Does your website have strong link popularity??
Want to have more inbound links to your website?
Seeking more traffic to your website??
Need to have quality links to your website??
bWyse Link Building Strategy is just what you need!
Increase the back links to your website
Achieve higher ranking on search engines
Drive more targeted traffic to your website
Many Search Engines use link popularity as an important component in determining the rank order of websites. The Link Building Strategy is the perfect product for improving your link popularity, and specifically, without having to worry about reciprocal links.
With Link Building Strategy increase the back links to your website – more back links result in higher search engine ranking, resulting in:
greater link popularity
higher ranking on search engines
receiving more traffic
Manual submissions to high quality sites and directories
Reports – following site indexing by the search engine, the report shows how well the webpage is ranking for the keywords/phrases used in the optimization process.
Adjustments – based upon the reports, optimization adjustments will be made in order to continue to improve search engine ranking.
The Link Building Strategy consists of two parts.
Part 1 - a wisely designed implementation of building links over a six month period of time. The links added will be from reputable websites, directories and engines that have strong page ranks.
Part 2 - working with the client to generate and build a list of desired websites from which links are desired.
Click links below to VIEW ALL:

Grow Your Business
Services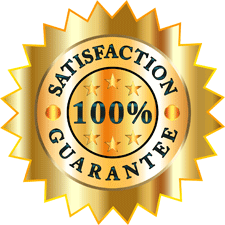 ---

It Came Up #1! We're doing very good with my site's web placement. On the commercial side, it shows up on the first page with all search engines. A search for Seattle Home Inspection today on Bing showed the site at No. 7 and on Google it came up No. 1
Blair Pruitt
Axiom Inspection
---

I'm so thrilled with the new website … I've never felt that I spent my money more wisely! I am so excited for this to go live. Like a kid in a candy shop.
JoAnn Johnson
Klay Crazy Ceramics
---
bWyse is your premier internet marketing solutions company of the Greater Seattle area. If you are a small business owner and are seeking to improve your internet online marketing for your business look no further - you've found the right company!
bWyse offers ZERO percent financing on all of our internet marketing services and they are designed for you to easily and quickly update your site yourself! Please see our specific website design packages listed above.
bWyse is a vibrant, fun and family-owned company that takes extreme pride in our Customer Service! Our goal is to make you a "client for life"! bWyse is a full service internet online marketing firm. Our specialties include helping small businesses make or save money using the internet. Internet Marketing, Internet Marketing Strategies, Internet Marketing Services.