Grow Your Business
Search Engine Optimization
Price: $2500 and $500 per month
Get started for only $1250!

Need your website to be on the first page of Google?
Looking to improve your online visibility?
Seeking more qualified prospects?
Want to drive more traffic to your website?
Interested in boosting your sales?
bWyse Search Engine Optimization is the web site traffic service for you!
Reach the people you want to reach
Rank higher than your competitors
Increase targeted traffic to your website
The Search Engine Optimization Organic Strategy is a great place to begin your Search Engine Optimization plan. This solution applies to three webpages – up to three keywords/phrases, and includes the following:
Website Analysis – detailed examination of website design, navigation and code
Competitor Website Research – review top few competitors to best understand where your competitors rank on the search engines.
Keyword/phrase Research and Analysis –identification the best keyword phrases for optimization, including how often words/phrases are searched
Website Updates – recommendations for the website navigation and code to follow Search Engine guidelines for optimization
Keyword Densities and Content
HTML Code using SEO best practices
Hand submissions to the top search engines
Reports – following site indexing by the search engine, the report shows how well the webpage is ranking for the keywords/phrases used in the optimization process.
Adjustments – based upon the reports, optimization adjustments will be made in order to continue to improve search engine ranking.
Click links below to VIEW ALL:

Grow Your Business
Services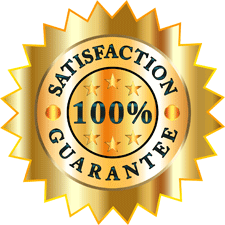 ---

It Came Up #1! We're doing very good with my site's web placement. On the commercial side, it shows up on the first page with all search engines. A search for Seattle Home Inspection today on Bing showed the site at No. 7 and on Google it came up No. 1
Blair Pruitt
Axiom Inspection
---

I'm so thrilled with the new website … I've never felt that I spent my money more wisely! I am so excited for this to go live. Like a kid in a candy shop.
JoAnn Johnson
Klay Crazy Ceramics
---
bWyse is your premier internet marketing solutions company of the Greater Seattle area. If you are a small business owner and are seeking to improve your internet online marketing for your business look no further - you've found the right company!
bWyse offers ZERO percent financing on all of our internet marketing services and they are designed for you to easily and quickly update your site yourself! Please see our specific website design packages listed above.
bWyse is a vibrant, fun and family-owned company that takes extreme pride in our Customer Service! Our goal is to make you a "client for life"! bWyse is a full service internet online marketing firm. Our specialties include helping small businesses make or save money using the internet. Internet Marketing, Internet Marketing Strategies, Internet Marketing Services.