Grow Your Business
Search Engine Marketing - Pay Per Click
Price: $1125 and $350 per month
Get Started for $375!

Wondering why your website isn't on the first page of Google?
Want to drive more traffic to your website?
Need to be on the first page of Google right away?
Interested in boosting your marketing return on investment?
bWyse Search Engine Marketing - Pay Per Click Advertising is the web site traffic product for you!
Receive a comprehensive Pay Per Click strategy
Immediately increase targeted traffic to your website
Custom designed landing pages
Pay Per Click Strategy – This service includes the setup and performance management of specific keywords targeted to drive traffic to your website pay-per-click strategies for your choice of one search engine (Google or Bing!) with specific landing pages.
Up to ten keywords (client supplied, bWyse researched & analyzed).
Professionally written titles and descriptions.
Determine correct Web site page to send traffic.
Manual submission.
3-5 day review process.
Account set-up and management.
Performance tracking.
Bid management – ensuring lowest possible price for positioning.
Client determines daily spending amount maximums for campaign. Minimum monthly campaign is $250.00 – but higher campaign budgets produce higher results. (Monthly campaign amount is not included in setup or maintenance fees. Minimum $500 monthly campaign budget required for successful campaigns.)
Click links below to VIEW ALL:

Grow Your Business
Services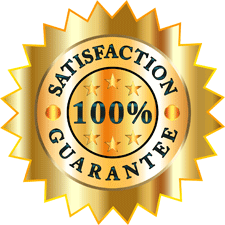 ---
Thank you, thank you!! How wonderful it was to meet with you. Thank you so much for taking so much time with me, so that our website can be as personalized as possible. You are both very good at what you do. Thank you, thank you!
Brigitte Tenis
Stella Schola
---

I'm so thrilled with the new website … I've never felt that I spent my money more wisely! I am so excited for this to go live. Like a kid in a candy shop.
JoAnn Johnson
Klay Crazy Ceramics
---
bWyse is your premier internet marketing solutions company of the Greater Seattle area. If you are a small business owner and are seeking to improve your internet online marketing for your business look no further - you've found the right company!
bWyse offers ZERO percent financing on all of our internet marketing services and they are designed for you to easily and quickly update your site yourself! Please see our specific website design packages listed above.
bWyse is a vibrant, fun and family-owned company that takes extreme pride in our Customer Service! Our goal is to make you a "client for life"! bWyse is a full service internet online marketing firm. Our specialties include helping small businesses make or save money using the internet. Internet Marketing, Internet Marketing Strategies, Internet Marketing Services.