Grow Your Business
Internet Marketing Consulting
Price: only $650 per month
Get started for only $500 Setup!

Bundled Pricing Available
Ready to take your website to the next step? ... Begin here!
Need to better understand your internet marketing options?
Want to expand your internet marketing efforts?
Interested in learning how to increase your ROI, while managing your budget?
Are you leaving money on the table due to lost sales?
bWyse Internet Marketing Consulting is your solution!
Get up to date with the latest internet marketing strategies
Explore marketing ideas and concepts that will grow your business
Achieve a return on your investment - and realize success more quickly
Embrace social media marketing and incorporate it into your marketing plan
Internet Marketing Consulting is tailored specifically to your business industry as well as your business goals. Internet Marketing isn't rocket science ... and there is a ton of information available via the Internet. You can do it on your own ... by why would you want to - if you have us? Working with bWyse saves you time - and also saves you money.
Our expertise will allow you to:
Set up and manage your Internet Marketing budget
Understand the different Internet Marketing options
Learn about email marketing strategies
Design specific and targeted landing pages
Determine if a link strategy is for you
Learn the ins and outs of blogging & other social mediums
Create a competitive strategy that separates you from your competition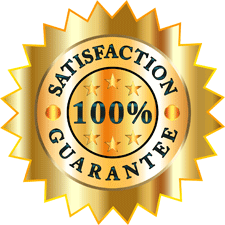 ---

I have been using Bwyse Internet Marketing for about 6 months now, and they have been helping me with my SEO Search Engine Optimization on both my websites including my e-commerce website. You don't know what you don't know, and they have offered great suggestions and feedback that I have used to improve my Google organic search rankings. They have also helped with my Pay Per Click campaign to improve my e-commerce conversion rate. Wendy and June are very nice and the money I have spent has been well worth it. If you are looking for someone to design a website, build or maintain a Google Adwords campaign, improve your SEO Search Engine Optimization for better search rankings, or just bounce some ideas off of, then you should definitely talk with them. When you do, you will know why I give them 5 stars!
Tom Starkey
Quality Sleep Store
---
Are you a small business owner looking to give your online presence a major boost? Well, you're in luck! You've found bWyse, your go-to team for all things internet marketing, social media consulting and AI tools and training in the Greater Seattle and Eastside area.
We've got a super sweet deal for you - ZERO percent financing on many of our digital marketing services! Yep, you read that right. Plus, our website services are super user-friendly - you can easily update your web site yourself.
But wait, there's more! We're not just any company; we're a fun, family-owned biz that's absolutely obsessed with customer service. Our aim? To make you a "client for life" by helping your small business thrive online. From internet marketing strategies, social media constulting to a full suite of AI services, we've got you covered.
What are you waiting for? Give us a ring and let's make some internet magic happen!