N3 Main Event 06/09/20: Aalok Bhatwal - Hyper Drive Solutions
Written By: June Bachman ~ 5/30/2020 9:00:00 AM
Aalok Bhatwal is the co-founder of Hyper Drive Solutions – a software development company specializing in innovative, feature rich POS and ERP software products for small and large businesses in various sectors. Hyper Drive has established a development team in Bangalore, India with 80 plus software professionals and we are in the process of growing the team in USA. They started marketing HDPOS Smart retail software in India from 2013 and we have 6000+ happy customers so far with consistent growth.
Aalok is a technologist and a dreamer with a dream to make a difference with passion for coding and innovative ideas.
Aalok is our main event speaker at the next N3 – No Nonsense Networking meeting on June 9, 2020.
Feel free to be our guest!
June 9, 2020 – 7:30 am – 8:45 am
N3 – No Nonsense Networking
Online Zoom Meeting
Email info@bWyse.com to request link to ZOOM MEETING!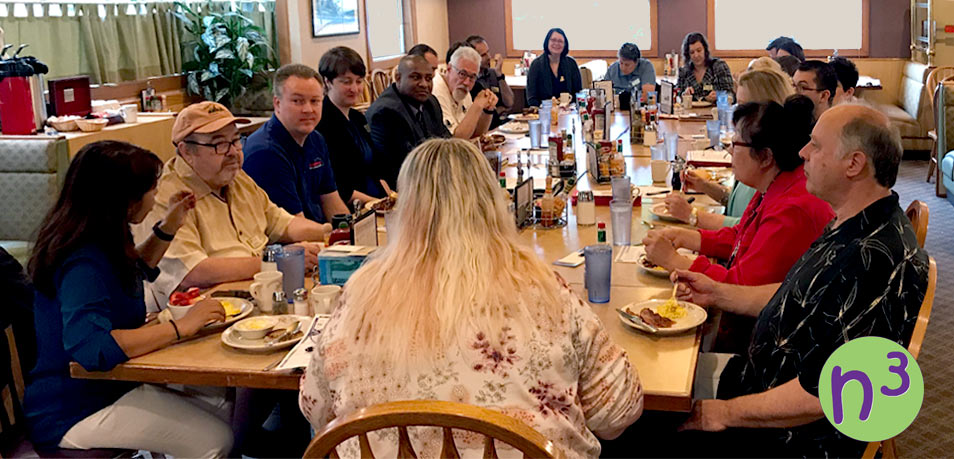 No Nonsense Networking is a business professional networking group in Redmond. We'd love to meet you and learn more about your business! Face to Face professional business networking remains one of the best ways to continue to grow your business!
No Nonsense Networking is about building relationships that foster business connections.
50% Attendance Standard
$50 Annual Fee
Professionally Exclusive
Visit the meetup link to determine if there is an opening for your professional industry!

Email info@bWyse.com to request link to ZOOM MEETING!
Share this post!
---
Marketing: How to Grow Your Business - Part 4: Facebook Ads - A Few Tips
Written By: June Bachman ~ 5/29/2020 9:00:00 AM
View Previous Parts:
Now that you've worked hard to identify your target niche market, and also 'what' you are going to offer, it's time to setup your Facebook Ads. Here are a few ideas to consider ...
AD STRATEGIES, TECHNIQUES AND TIPS
Match Your Ads to Your Goals

Getting more sales on your website
Getting people into your store
Getting the word out about your business

Start with a simple boost of a page post

Boosting the content you share on your page is a great way to get started with advertising on Facebook.
You can target different audiences every few days, at different days and times every week, and then go into Ads Manager to see what's working.
In a short amount of time, you'll be learning a lot about your audience.

Start with a modest budget

You can get started advertising on Facebook with any amount you want.
Small budgets can begin to show real results, especially when you test different strategies against your objectives, such as different images or copy.
And if you have a physical location, you can create offers so your customers will come into your store telling you they saw the offer on Facebook.

Focus on using good images

Eye-catching images that are unique and relevant to your products and services are a big driver in creating compelling ads.
Pay attention to image quality and colors that stand out in News Feed, as well as keeping text to less than 20 percent of your image.
Again, like every other aspect of your ad strategy, you're going to want to test different approaches
If you don't have high-quality images, try using some of the professional stock images that Facebook provides. They're free, and can help make your ads look a lot better.

Experiment with different targeting options

When you run ads on Facebook, you can reach all kinds of different audiences. The most important thing is to find the audiences that are the most relevant to your business and deliver messages to them that are meaningful to them and to your business.
Any small business owner is going to know their customers, so it just becomes a matter of matching those customers with audiences on Facebook.
Once you become comfortable with that process and want to move to the next level, you can even use your existing customer lists to reach those customers on Facebook using custom audiences.
Share this post!
FREE WEBINAR - 2020 Design Trends - Create an Awesome Website
Written By: June Bachman ~ 5/27/2020 9:00:00 AM
TUESDAY - June 9th, 2020

Website design can make or break how well your website works. Join Wendy and June of bWyse to learn the best web design practices to support your user effectiveness. Register to attend our FREE webinar and see if you're doing everything you can to make your site design awesome. We'll review websites in detail and share ideas that illustrate the ten things that every website design needs.

At the end of our edutainment workshop you will:
Know the best website practices & trends.
Understand fresh design techniques for 2020.
Know what design strategies work on sites & why.
Understand old school techniques to remove.
And much, much more!
We will be hosting the webinar via Zoom Meeting.
In order to attend the webinar,
you will need to register first.
Click HERE to register!
Share this post!