Don't Forget About Pinterest!
Written By: June Bachman ~ 12/8/2018 9:00:00 AM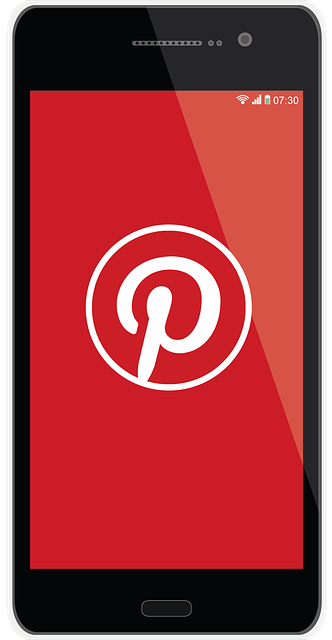 Since 2010, Pinterest has been the go-to visual social media site. Dominated by women with over 250 million users, Pinterest users save, share and pin images to their boards. In short, if your target marketing niche includes women, then you'll want to boost up your Pinterest strategy!
Here are a few suggestions and recommendations to consider:
Pin Your Products and Services
Be sure to include your business name and product brand names in your Pinterest Business Profile. Additionally, include a link back to your website. When you pin your products and services, write a comprehensive description, and explain the benefit. Don't forget to include a call to action as well.
Add the PinIt Button to Your Website
Make it easy for your website visitors to pin the images from your website directly to their pin boards. The PinIt button appears when a user mouses over an image on your website.
Create Pin-able Content
Great content that is pinned and repined by others is generally helpful and actionable. People will discover, share and save great ideas. This is yet another great reason to have superb images on your website.
Create Images that Follow Pinterest Guidelines
Many people use Pinterest from their mobile devices and smart phones. Subsequently, longer, vertical images perform better on Pinterest. Vertical image on Pinterest must be at least 600 pixel wide and 900 pixels tall.
Share this post!
---
bWyse - One of the Best Web Designers in Seattle 2018
Written By: June Bachman ~ 12/7/2018 9:00:00 AM
This year bWyse Internet Marketing was recognized as one of the best Web Designers in Seattle!
Selection criteria is based on:
Reputation: A history of satisfied customers giving excellent recommendations
Credibility: Established in their industry with licensing, accreditations, and awards
Experience: Masters of their craft, based on years of practical experience and education
Engagement: Approachable and responsive to clients and available for new business
Professionalism: Dedicated to providing consistently quality work and impeccable customer service
Thank you so much for recognizing bWyse as a great company!
Share this post!
New Year's Resolutions for Your Business
Written By: June Bachman ~ 12/5/2018 9:00:00 AM
Network More
Don't be quick to sell your business short - you must be networking on a regular basis. Wendy and I firmly believe the growth of bWyse is directly related to the networking foundation we began when we started our company. As well as, our continued desire and efforts over the years to keep connecting and networking with other like-minded small businesses over the years.
Networking helps grow your business
you make connections and find opportunities for sales
you learn tons from other business professionals
you grow your social skills in a safe and warm environment

Set Your New Year's Resolution
Checkout N3 - No Nonsense Networking
Out of the area - Check out Meetup.com for networking meetings

No Nonsense Networking is a business professional networking group in Redmond. We'd love to meet you and learn more about your business! Face to Face professional business networking remains one of the best ways to continue to grow your business!
No Nonsense Networking is about building relationships that foster business connections.
50% Attendance Standard
$50 Annual Fee
Professionally Exclusive
Visit the meetup link to determine if there is an opening for your professional industry!

Share this post!