N3 Main Event 4/30/19: Darylene Dennon - Solid Energy
Written By: June Bachman ~ 4/20/2019 9:00:00 AM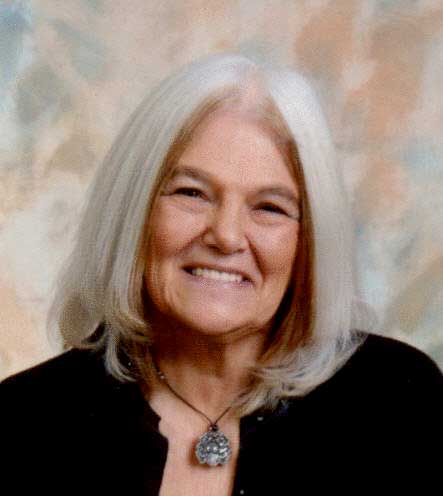 Darylene established Solid Energy, Inc. 1988. Their mission, the main reason of their success, is to provide a top-notch, professional, high end paint system that meets or exceeds the expectations of their clients.
Solid Energy is a professional General Contractor whose specialty is Painting, Carpentry, Maintenance, Repairs and Outdoor Garden Structures. Solid Energy is dedicated to serving their clients and exceeding their expectations. They are the company that cares.
They achieve this by providing a top-notched customer service and offer a lot more than just painting, carpentry, maintenance and repair. They provide industry specific education and consultation and problem-solving solutions to all clients as well as to those in the construction industry and to our community.
Darylene is the Main Event Speaker at our N3 – No Nonsense Networking meeting.
Feel free to be our guest!
April 30, 2019 – 7:30 am – 8:45 am
N3 – No Nonsense Networking
Family Pancake House - Redmond
17621 Redmond Way, Redmond, WA 98052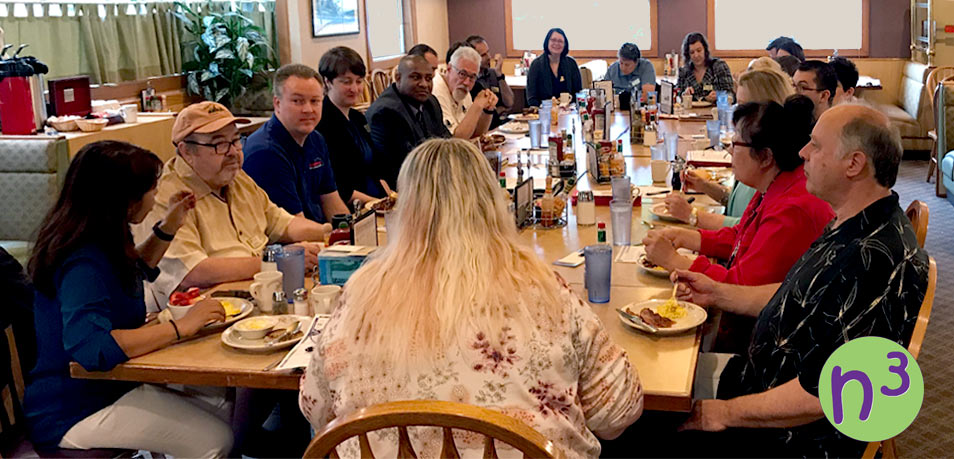 No Nonsense Networking is a business professional networking group in Redmond. We'd love to meet you and learn more about your business! Face to Face professional business networking remains one of the best ways to continue to grow your business!
No Nonsense Networking is about building relationships that foster business connections.
50% Attendance Standard
$50 Annual Fee
Professionally Exclusive
Visit the meetup link to determine if there is an opening for your professional industry!

Share this post!
---
Keyword Phrases Series Part 4: How to Assess the Value of Your Best Keyword Phrases for Your Website
Written By: June Bachman ~ 4/19/2019 9:00:00 AM
How to Assess the Value of Your Best Keyword Phrases for Your Website
Every small business owner wants their website to be found by their potential customers. Being first on Google or Bing search results may not be your ultimate goal. However, making it easy for your prospects to find your website should be one of your goals. Understanding and choosing the best keyword phrases it where you start!
Read PART I – Keyword Phrases and How the Search Engines Use Keywords
Read PART 2 - Tools to Generate a List of Keyword Phrases for Your Website
Read PART 3 - How to Refine the Best Keyword Phrases for Your Website
By now you've compiled a list of keyword phrases categorized by concept and theme, as well as buying process stages. The next step is to assess the value of each of your keyword phrases. We'll explore how you can determine the search volume and competition rate for your keyword phrases. This will help you determine which keyword phrases are most important for each of your groupings. With this ranking you will know which words to use a little more often in your content.
Search Volume is how often a keyword phrase is searched each month. A higher search volume indicates it is a more popular keyword phrase.
Competition Rate is how many other sites are also optimizing on the keyword phrase. A higher number means more websites are optimizing for the keyword, and it may be more difficult to rank your website as well.
Great Tool for Keyword Popularity Research:
StoryBase https://www.storybase.com/
StoryBase is a great tool that provides the search volume, as well as demographic information about website visitors who are searching for your keyword phrase.
Great Tool for Keyword Competition Research:
Wordtracker https://app.wordtracker.com
Wordtracker is a great tool that provides not only the search volume, but also how competitive a keyword phrase may be. Additionally, they provide keyword phrase suggestions.
In general, your goal is to find keyword phrases that have a high search volume and a low competition rate. This is your "sweet spot".
This concludes our four-part series about researching and improving the keyword phrases you intend to use throughout your website. As always, if you have questions, or need help with your keyword phrases, don't hesitate to contact Wendy!
Share this post!
5 Steps for Selling More Online
Written By: June Bachman ~ 4/17/2019 9:00:00 AM
TUESDAY - April 23, 2019
7:00 pm to 8:30 pm

Microsoft Store at University Village
2624 NE University Village St, Seattle, WA 98105
Are you successfully converting your website visitors into website buyers? If not, then join Wendy and June of bWyse to learn the steps to make sales on your website. This strategy is based on our book 6 Steps to Convert Visitors to Buyers. Make your website work for you, and ensure your visitors become buyers.
At the end of our edutainment workshop you will:

Know how to get your website ready for more traffic.

Website design, navigation, copy and content.
Who buys your stuff?

Know how to drive more traffic to your website.

Linking, Search Engine Optimization, Pay Per Click.

Know how to build trust and loyalty on your site.

Your Contact Database
Psychology of buying online, personal bonds.
Do you want more CUSTOMERS from your website? 6 Steps to Turn Website Visitors into Website BUYERS!
Great information to help entrepreneurs and small businesses make their websites work.
Simple ~ Easy ~ Straight Forward
Click fo More Information. To RSVP - Email: info@bWyse.com or call (425) 885-9976
Share this post!