Get Started for FREE!
FREE Facebook Ads Analysis
Price: FREE ($1250 Value)
Get started for FREE!

Tried Facebook Ads, and are convinced they don't work?
Want to know if you are on the right track ... or are you just flushing your budget?
Wondering how to create ads to drive more foot traffic into your storefront?
Frustrated with the current results of your ads and don't know the next step(s)?
Hoping to invest your ads budget wisely, while improving your ROI?
bWyse FREE Facebook Ads Analysis is what you NEED!
Detailed information about what's working and what's not
Objective - clear, honest expert suggestions & recommendations
Opportunity to know exactly what you need to do next
Great plan to know exactly how to get the most out of your Facebook Ads
Are your Facebook Ads working for you? Are you spending too much money without results? Would you like to find out for FREE? Ask for your FREE Facebook Ads Analysis today!
A FREE Facebook Ads - includes
Engagement – see how well your fans are engaging with your content
Competition Review – discover how your Facebook page stacks up against your competitors
Facebook Ads Analysis – how well are your ads performing

Click through Rates
Cost per Clicks
Performance breakdown by demographics
Behaviors and interests analysis
Complete with recommendations and suggestions - that you can start to implement right away.
Optimize the user's engagement with your Facebook Ads
Maximize your marketing ROI
Target your niche audience
Increase your conversion rate - turn browsers into buyers
Click links below to VIEW ALL:

Get Started for FREE!
Services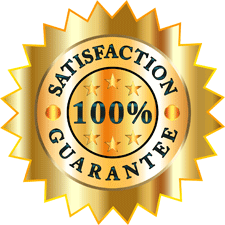 ---

Oh my god this is so cool!!!!!!! I'm about to faint with excitement. What you did is fantastic. I love it - the key word search is brilliant. And the linking to NW Source article is there. I LOVE IT.
Darcey Howard
Life Styled
---

I'm so thrilled with the new website … I've never felt that I spent my money more wisely! I am so excited for this to go live. Like a kid in a candy shop.
JoAnn Johnson
Klay Crazy Ceramics
---
bWyse is your premier internet marketing solutions company of the Greater Seattle area. If you are a small business owner and are seeking to improve your internet online marketing for your business look no further - you've found the right company!
bWyse offers ZERO percent financing on all of our internet marketing services and they are designed for you to easily and quickly update your site yourself! Please see our specific website design packages listed above.
bWyse is a vibrant, fun and family-owned company that takes extreme pride in our Customer Service! Our goal is to make you a "client for life"! bWyse is a full service internet online marketing firm. Our specialties include helping small businesses make or save money using the internet. Internet Marketing, Internet Marketing Strategies, Internet Marketing Services.