FREE Webinars
(FREE! 2/8/23)
Optimize Your Content Marketing: Writing for Websites How to Kick Start Your Conversions!
Price: FREE
Your website success is directly related to how well your content is written. Join Wendy and June from bWyse to learn not only what is good content ... but also the techniques and strategies for easy content creation. Register to attend our FREE WEBINAR and receive great tools you can use right away. Learn how to write content that search engines can find and people can use! It's time to start writing engaging and effective website content.
WEDNESDAY - February 8th, 2023
10:00 am to 11:00 am
Click to Register Now!
At the end of our edutainment webinar you will:
Be able to write offers and showcase products
Write for readability and user conversion
Write for Search Engine Optimization
Know where to find content inspiration
and much, much more!
Great web content will increase traffic to your website, help you build an online audience, build your brand awareness and customer engagement. Are you making the most of your website content?
Don't miss this opportunity to learn amazing internet marketing tips
from one of the best online digital marketing experts!
Click links below to VIEW ALL:

FREE Webinars
Services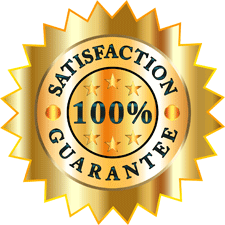 ---

Very informative and really got me thinking about how websites need to work and the social media component that is now a necessary function. I wish it could have been another hour longer as there was so much information to cover and people had some good questions that made it a valuable experience.
Stephen Divoky
---
bWyse is your premier internet marketing solutions company of the Greater Seattle area. If you are a small business owner and are seeking to improve your internet online marketing for your business look no further - you've found the right company!
bWyse offers ZERO percent financing on all of our internet marketing services and they are designed for you to easily and quickly update your site yourself! Please see our specific website design packages listed above.
bWyse is a vibrant, fun and family-owned company that takes extreme pride in our Customer Service! Our goal is to make you a "client for life"! bWyse is a full service internet online marketing firm. Our specialties include helping small businesses make or save money using the internet. Internet Marketing, Internet Marketing Strategies, Internet Marketing Services.