Even More Services!
3rd Party Hosting, Updates & Email
Price: only $107.50 per month
FREE Website Updates Included! No Setup Fees!

You need web hosting that includes FREE website changes!
Want a local hosting company that you can call at any time?
Need 99.7% uptime on which you can depend?
Hope to find a fully managed website hosting solution?
The bWyse Third Party Hosting & Maintenance Plan is the solution for you!
FREE content changes and updates - at NO additional cost
We worry about all the details - so you don't have to
Full service and support at all times
The Third Party Hosting package is perfect for the website owner who wants to be able to be in control of their website changes and updates.
The Third Party Hosting & Maintenance package includes:
Domain Name Registration
Backups and Restores
Web-based Email
99.7% Uptime & 24 Hour Monitoring
Security Updates
Monthly Statistic/Activity Reports
FREE Website Changes and Updates*
SSL Secured Certificate
No Advertisements
* Up to TWO hours of updates completed each month.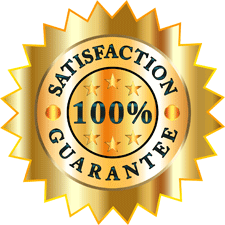 ---

About 3 years ago I asked bWyse to evaluate my website. It was created by a company that does them specifically for my profession. When they looked at it they were upfront and told me that I would be better off staying with my current site. My wasn't bad and it would be very costly to create a whole new one with all the content that I have on it. So I was impressed that they were honest with me and didn't try to sell me something just for the sake of the dollar. They did however give me some free tips to improve my site which I was able to implement through the other company.
Susan Halstead
---
---
bWyse is your premier internet marketing solutions company of the Greater Seattle area. If you are a small business owner and are seeking to improve your internet online marketing for your business look no further - you've found the right company!
bWyse offers ZERO percent financing on all of our internet marketing services and they are designed for you to easily and quickly update your site yourself! Please see our specific website design packages listed above.
bWyse is a vibrant, fun and family-owned company that takes extreme pride in our Customer Service! Our goal is to make you a "client for life"! bWyse is a full service internet online marketing firm. Our specialties include helping small businesses make or save money using the internet. Internet Marketing, Internet Marketing Strategies, Internet Marketing Services.