Even More Services!
Custom Graphic Design
Price: only $750
Get started for only $250!

Put effort into your design ... afterall it is your company's first impression!
Want your business to be easily remembered?
Need to create a lasting brand that has strong impact?
Hope to find inspiration for your graphic redesign?
Seeking assistance in defining your color pallet?
bWyse Custom Graphic Design solution for you!
Over 200 sample graphic designs available to you for inspiration
Custom design drafts updated and retouched until your tail wags!
Memorialize your company in the mind of your clients
Custom graphic design to extend your brand and support your marketing
bWyse works with the client to create three Look and Feel Design drafts. The client then chooses one of the designs and creates a list of changes they would like to see made to the design. bWyse then incorporates the changes to the selected design and resubmits to the client for final comment and changes. Following the presentation of the third draft to the client, the design is final and considered "locked down" during the remainder of the build process. Modifications to the design can be made following the "go-live" of the website. Changes to the Look and Feel Design occur at the client's cost. (The Look and Feel Design is typically considered the top, bottom, left and right sides of the website. The "white space" in the center of the site, which contains the content, can be easily modified using the Administration Tool.)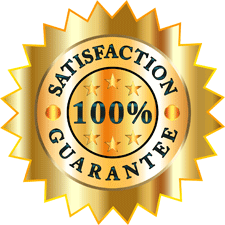 ---

Actually, I think this year's design is even better than last year's design. The back page is perfect. Congratulations! Thank you for your outstanding support!
Kurt H. Fischer
---
bWyse is your premier internet marketing solutions company of the Greater Seattle area. If you are a small business owner and are seeking to improve your internet online marketing for your business look no further - you've found the right company!
bWyse offers ZERO percent financing on all of our internet marketing services and they are designed for you to easily and quickly update your site yourself! Please see our specific website design packages listed above.
bWyse is a vibrant, fun and family-owned company that takes extreme pride in our Customer Service! Our goal is to make you a "client for life"! bWyse is a full service internet online marketing firm. Our specialties include helping small businesses make or save money using the internet. Internet Marketing, Internet Marketing Strategies, Internet Marketing Services.