On Sale / Discounts
16 Ways YOU Can Market Your Website
Price: only $20 (printed) - only $15 (download)
Click "Buy Now" below to receive your copy today!
(sales tax included)
Everything you need to know to kick start your marketing!
Looking for ways to drive more traffic to your website?
Know you need more content ... but don't know where to start?
Confused by all the fancy technical jargon?
Have more time than money right now?
bWyse 16 Ways YOU Can Market Your Site ... is written just for you!
Increase your website's ranking with the top three search engines
Write targeted content for your website
Drive YOUR customers to your website
Brand yourself as an "Expert"
Be discovered by local clients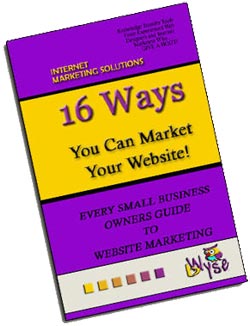 This book was written for businesses who find themselves in exactly the same shoes you are in! Small businesses who are struggling to drive traffic to their website, but aren't quite ready to take the plunge and make a major financial commitment for Search Engine Optimization - find this book very helpful. There are a lot of ideas that can be implemented that will drive more traffic to your website, but mostly cost only time.
Click links below to VIEW ALL:

On Sale / Discounts
Services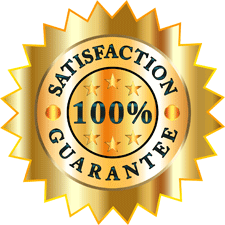 ---
Easy to Implement! 16 Ways You Can Market Your Website is packed with practical, easy-to-implement advice. And I really appreciated the writing—it's so friendly and accessible. I not only learned a lot—I enjoyed reading it!.
Lynda McDaniel
Write with Ease!
---

I'm so thrilled with the new website … I've never felt that I spent my money more wisely! I am so excited for this to go live. Like a kid in a candy shop.
JoAnn Johnson
Klay Crazy Ceramics
---
bWyse is your premier internet marketing solutions company of the Greater Seattle area. If you are a small business owner and are seeking to improve your internet online marketing for your business look no further - you've found the right company!
bWyse offers ZERO percent financing on all of our internet marketing services and they are designed for you to easily and quickly update your site yourself! Please see our specific website design packages listed above.
bWyse is a vibrant, fun and family-owned company that takes extreme pride in our Customer Service! Our goal is to make you a "client for life"! bWyse is a full service internet online marketing firm. Our specialties include helping small businesses make or save money using the internet. Internet Marketing, Internet Marketing Strategies, Internet Marketing Services.