On Sale / Discounts
Trade-in Your Website to Save $500!
Price: only $207.50 per month
Trade-in Your Website!

NO Interest! Low Down Payment!
Get started for only $250!
Looking for a better website for your business?
Want to easily update your website?
Need your first website designed?
Hope your web designer answers the phone?
Seeking an affordable web site design solution?
bWyse Wyse Yettie is the web site solution for you!
Unlimited content changes and updates - at NO additional cost
Admin Tool - so you can make changes, as easy as using MS Word
Complete website design solution - that grows as your business grows
Custom web design to extend your brand and support your marketing
The Wyse Yettie is a great website design solution. It is perfect for the business that is looking to upgrade their existing web site design. The Wyse Yettie is the "next generation" website; designed to grow as your business continues to grow. Choose from over 200 different design samples that can be customized to match your company colors, and tailored to include your logo. Or, have a design custom created to meet your specifications. All bWyse websites come with their own administration tool, so that you can make your own content updates! Maintenance, hosting and support includes UNLIMITED content changes - at NO ADDITIONAL COST.
Mobile Responsive
Our websites are also built "Mobile Responsive". This means that the website will automatically change to fit the device used to view the website. The site will display appropriately on phones, tablets, iPads, Surfaces, laptops as well as PCs. Mobile Responsive elements include:
Meet Google standards and guidelines for mobile responsive code
Mobile navigation for mobile devices
Multi-column design layout
Custom design – created especially for you – absolutely NO templates
Click links below to VIEW ALL:

On Sale / Discounts
Services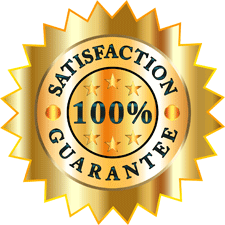 ---

The BEST Service! bWyse provides the best service of any company in the service/retail industry I have ever encountered. The support is on demand and highly effective, the people are friendly and always willing to go the extra mile!
Shawna Tompkins
Speedmart
---

I'm so thrilled with the new website … I've never felt that I spent my money more wisely! I am so excited for this to go live. Like a kid in a candy shop.
JoAnn Johnson
Klay Crazy Ceramics
---
bWyse is your premier internet marketing solutions company of the Greater Seattle area. If you are a small business owner and are seeking to improve your internet online marketing for your business look no further - you've found the right company!
bWyse offers ZERO percent financing on all of our internet marketing services and they are designed for you to easily and quickly update your site yourself! Please see our specific website design packages listed above.
bWyse is a vibrant, fun and family-owned company that takes extreme pride in our Customer Service! Our goal is to make you a "client for life"! bWyse is a full service internet online marketing firm. Our specialties include helping small businesses make or save money using the internet. Internet Marketing, Internet Marketing Strategies, Internet Marketing Services.