Get Started for FREE!
FREE Online Marketing Analysis & Plan
Price: FREE ($750 Value)
Get started for only FREE!

What have you got to lose? It's FREE!
Want to know if it's just traffic ... or are you getting the right traffic?
Wondering how to create a community via your website?
Frustrated with your current website and don't know the next step(s)?
Hoping to save money, while making your website more effective?
bWyse FREE Online Marketing Analysis & Plan is what you NEED!
Detailed information about what's working and what's not
Objective - clear, honest expert suggestions & recommendations
Opportunity to know exactly what you need to do next
Great plan to know exactly how to get the most out of your website
Is your website working for you? Is your website ready for Search Engine Optimization? Would you like to find out for FREE? Ask for your FREE Online Marketing Analysis & Plan today!
A FREE Online Marketing Analysis & Plan - includes a Search Engine Strategy Plan and a detailed analysis of website content, including:
Usability – navigation and design, surfer ease of use
Page Response Times – load times, broken links & images
Search Engine Optimization Suggestions – meta data analysis
Search Engine Ranking – position and ranking for the top ten engines
Website Popularity – linking popularity analysis
Complete with recommendations and suggestions - that you can start to implement right away.
Optimize the user's experience of your website
Maximize your marketing ROI
Target your niche audience
Increase your conversion rate - turn browsers into buyers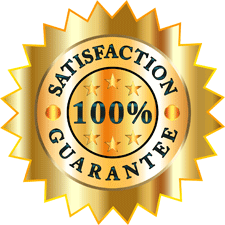 ---

I've been to two of June and Wendy's Meetups at Microsoft in Bell Square and will go to whatever else they have. I took my website from 26 millionth in the world on Alexa to 250,000th in the US following their advice. Within weeks! Anyone who tells you enhancing your web presence takes time, needs to attend their classes. GREAT information!
Katie Evans 2016
---
---
bWyse is your premier internet marketing solutions company of the Greater Seattle area. If you are a small business owner and are seeking to improve your internet online marketing for your business look no further - you've found the right company!
bWyse offers ZERO percent financing on all of our internet marketing services and they are designed for you to easily and quickly update your site yourself! Please see our specific website design packages listed above.
bWyse is a vibrant, fun and family-owned company that takes extreme pride in our Customer Service! Our goal is to make you a "client for life"! bWyse is a full service internet online marketing firm. Our specialties include helping small businesses make or save money using the internet. Internet Marketing, Internet Marketing Strategies, Internet Marketing Services.