Get Started for FREE!
FREE Social Media Analysis & Guide
Price: FREE ($750 Value)
Get started for only FREE!

Wondering what all the fuss is about regarding Social Media?
Not sure how to make Social Media work for your business?
Need to know if Social Media is worth your time and effort?
Overwhelmed and don't know where to being?
Get Your FREE Social Media Analysis Report - a customized assessment of your current Social Media standing, including:
How your brand is perceived
Facebook, Google+, Twitter, Pinterest review
Multimedia check
Social Bookmarking presence
Search Engine rankings
Suggestions and recommendations for implementing your Social Media Strategy
Ask for your FREE Social Media Analysis & Guide today
Social Media Marketing will:
Build your brand awareness and reputation
Improve your search engine rankings
Increase your website traffic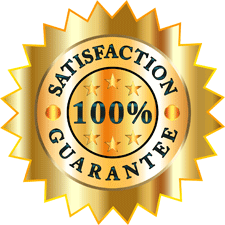 ---

I have taken many classes from Wendy and June, They are amazing! They give you practical applicable advise and knowledge to help you market your business better, teach the importance of blogging, website usage, video & email marketing.I have learned so much from these ladies. I trust their business professionalism.They communicate in a language I understand and explain the complicated world of online presence that empowers me to succeed!They have always been very generous of their time to help me understand the answers to the question that I have at any time.
Piper Mazarac 2016
---
bWyse is your premier internet marketing solutions company of the Greater Seattle area. If you are a small business owner and are seeking to improve your internet online marketing for your business look no further - you've found the right company!
bWyse offers ZERO percent financing on all of our internet marketing services and they are designed for you to easily and quickly update your site yourself! Please see our specific website design packages listed above.
bWyse is a vibrant, fun and family-owned company that takes extreme pride in our Customer Service! Our goal is to make you a "client for life"! bWyse is a full service internet online marketing firm. Our specialties include helping small businesses make or save money using the internet. Internet Marketing, Internet Marketing Strategies, Internet Marketing Services.