Sell More Online
Google Business Profile
Price: Only $750
A Extraordinary Value!

A Complete Google My Business Page
Want Your Google My Business Page Built Right?
Wondering why your website isn`t on the first page of Google?
Not sure how important a local listing is for your business?
Need to know if a local listing is worth your time and effort?
Want to know where to begin?
A Complete Google My Business Page is for You!
We're going to create exactly what you need to be listed in Google Local! A solution tailored specifically to you, to your industry ... designed to reach your niche clients!
This solution includes:

Plan to design and build your page
Google Account Setup & Verification
Google Account Setup & Verification
Content Review to fold in Keyword Phrases
Selection of the Right Categories
Guidance document including Do's and Don'ts
Implementation of Strategies to Maximize Your Ranking
1 hour strategy consultation and training
Google updated its algorithm to be more tailored to local search results. In fact, if Google believes the searcher is seeking local results ... the first page of the search results is ALL local results. These results are pulled from Google Local listings. If your business does not have a local listing - your business will NOT be included in these results.
Be sure to consider the additional products and services that can augment and extend your Social Media success!
Click links below to VIEW ALL:

Sell More Online
Services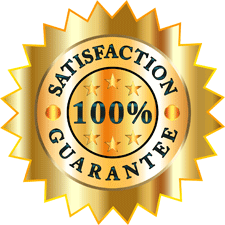 ---
Because They Care! Working with June and Wendy is always a pleasure! We just completed our first set of short videos for my website. They were great to work with. Always positive, ready to do what it takes, and a "can do attitude". It's nice to work with June and Wendy because they care. Many thanks to the both of you for all your hard work. Fun doing business with people like June and Wendy where integrity is part of their business model.
Lori Hastings
---
bWyse is your premier internet marketing solutions company of the Greater Seattle area. If you are a small business owner and are seeking to improve your internet online marketing for your business look no further - you've found the right company!
bWyse offers ZERO percent financing on all of our internet marketing services and they are designed for you to easily and quickly update your site yourself! Please see our specific website design packages listed above.
bWyse is a vibrant, fun and family-owned company that takes extreme pride in our Customer Service! Our goal is to make you a "client for life"! bWyse is a full service internet online marketing firm. Our specialties include helping small businesses make or save money using the internet. Internet Marketing, Internet Marketing Strategies, Internet Marketing Services.