Written By: June Bachman ~ 11/23/2019 9:00:00 AM
Cathy has over 25 years of experience as an Industry specialist in the field of Interior Design and Color. Her background in the Fine and Professional Arts includes a Degree in Interior Design, providing her with a strong foundation in artfully designing living spaces that are timeless, beautiful and comfortable.
Cathy is a solution-oriented designer who carefully listens to her clients to integrate their personal style with the elements of design to ensure her client's project intentions have been met.
But don't take our word for it. Read what others say . . .
Cathy is reliable and very professional in her handling of business matters and deliverables. In addition, Cathy has a winning personality and the ability to work well under pressure."
Leatrice Eiseman
Executive Director, Pantone Color Institute
Cathy Neidermeyer made my dream home the one that I am living in.
K. Hugh - Bellevue WA
Cathy is the Main Event Speaker at our N3 – No Nonsense Networking meeting.
Feel free to be our guest!
December 3, 2019 – 7:30 am – 8:45 am
N3 – No Nonsense Networking
Family Pancake House - Redmond
17621 Redmond Way, Redmond, WA 98052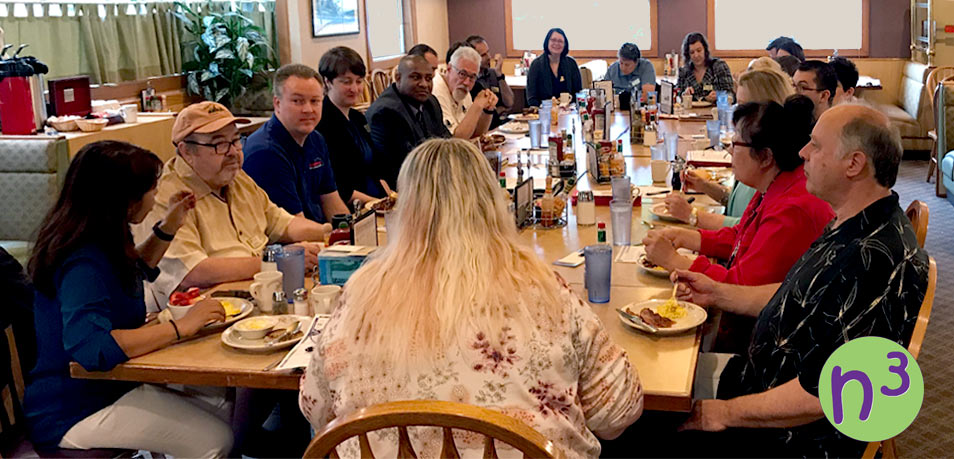 No Nonsense Networking is a business professional networking group in Redmond. We'd love to meet you and learn more about your business! Face to Face professional business networking remains one of the best ways to continue to grow your business!
No Nonsense Networking is about building relationships that foster business connections.
50% Attendance Standard
$50 Annual Fee
Professionally Exclusive
Visit the meetup link to determine if there is an opening for your professional industry!