Written By: June Bachman ~ 5/11/2019 9:00:00 AM
Next week, one of our very first clients, Doug Rector, of NW Loss Prevention is the presenter at our weekly networking group: N3 - No Nonsense NetworkingWith over twenty years in the loss prevention industry, Doug founded NW Loss Prevention Consultants, a company that helps businesses hold tight to their profits through controlling loss from employee theft. Additionally, Doug offers other services such as employee background checks and mystery shopping services. Several years ago Doug expanded his ability to investigate potential losses by earning a degree and professional license as a private investigator.
Doug's Loss Prevention Consulting business offers fabulous services to companies. His services include:
Mystery Shopping
Integrity Shops
Background Checks
I-9 Audit Checks
Private Investigations
Doug is the Main Event Speaker at our N3 – No Nonsense Networking meeting.
Feel free to be our guest!
May 21, 2019 – 7:30 am – 8:45 am
N3 – No Nonsense Networking
Family Pancake House - Redmond
17621 Redmond Way, Redmond, WA 98052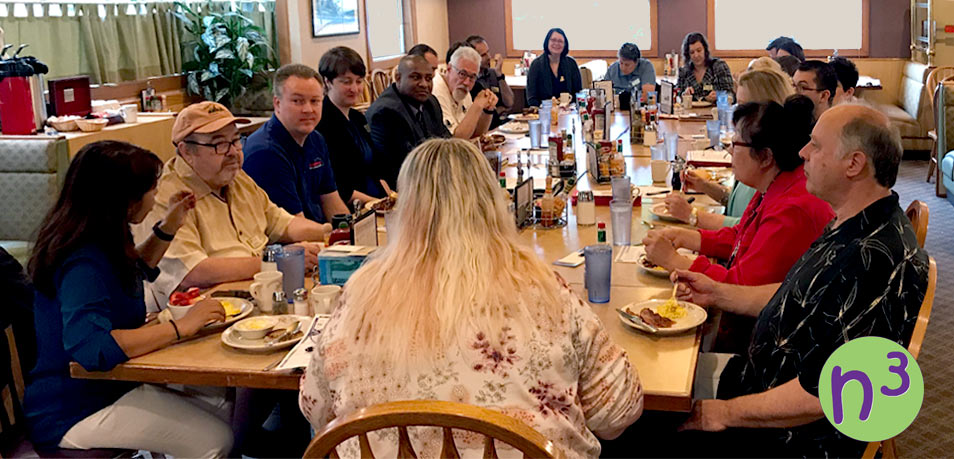 No Nonsense Networking is a business professional networking group in Redmond. We'd love to meet you and learn more about your business! Face to Face professional business networking remains one of the best ways to continue to grow your business!
No Nonsense Networking is about building relationships that foster business connections.
50% Attendance Standard
$50 Annual Fee
Professionally Exclusive
Visit the meetup link to determine if there is an opening for your professional industry!