Written By: June Bachman ~ 4/13/2019 9:00:00 AM

Lindsay is an advisor to brands, organizations and start-ups. She is a soulpreneur and keynote speaker on the future of consumerism and innovation. Lindsay partners with organizations of all sizes to unleash new concepts, grow existing ones and bring new ways of thinking to the world. This includes researching and delivering powerful keynotes to global audiences on topics spanning the future of consumerism, strategy and innovation and advising in the areas of strategy, innovation and story-telling.
This month Linday is honored as one of 425 Magazine's Women to Watch!
Lindsay Angelo is the Main Event Speaker at our N3 – No Nonsense Networking meeting.
Feel free to be our guest!
April 23, 2019 – 7:30 am – 8:45 am
N3 – No Nonsense Networking
Family Pancake House - Redmond
17621 Redmond Way, Redmond, WA 98052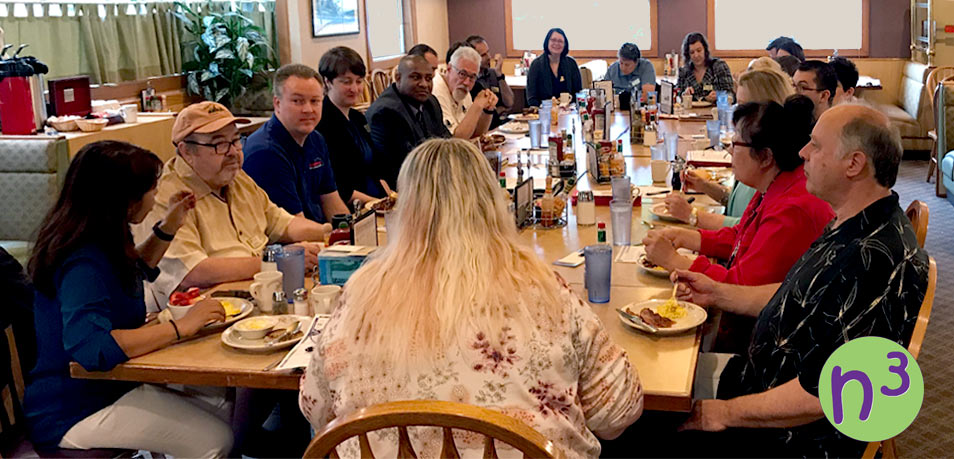 No Nonsense Networking is a business professional networking group in Redmond. We'd love to meet you and learn more about your business! Face to Face professional business networking remains one of the best ways to continue to grow your business!
No Nonsense Networking is about building relationships that foster business connections.
50% Attendance Standard
$50 Annual Fee
Professionally Exclusive
Visit the meetup link to determine if there is an opening for your professional industry!