Written By: June Bachman ~ 4/14/2018 9:00:00 AM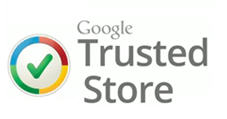 Are you an online retailer? If so, working to become a Google Trusted Store may be in your best interest. A Google Trusted Store is a free certification program that emphasizes your online store offers a consistently great shopping experience. Following qualification you are allowed to display a badge on your site and on Google Shopping.
As we all know, adding trust indicators to the site is one way to improve your online sales conversions. In other words, even if buyers aren't as familiar with your brand, as they are the Amazons and the Macy's of the world; having a Google Trusted Store badge tell users that you have been vetted by Google, and can be trusted.
Additional benefits of becoming a Google Trusted Store include:
Your customers will be offered free purchase protection by Google after making a purchase on your site, covering eligible orders up to $1,000.
Program participation helps you qualify for seller ratings and review extensions - displayed in your text ads on Google.
Ultimately, you have the potential for experiencing:

Higher conversion rates
Larger orders More traffic
Better click through rates
What the badge says about you and your online shopping experience:
Your store is endorsed by one of the most trusted companies
You consistently provide a great shopping experience
To be considered ...
Your company must have an average of 200 orders per month and meet baseline customer support functions within one business day.
Getting started is rather simple.