Written By: June Bachman ~ 1/6/2018 9:00:00 AM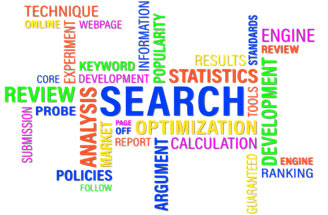 What do you think were the most popular google searches for those of us who live in Washington State during the past year? When I thought about this … I expected to see topics that included such things as:
The X-Files Reboot – the TV show on FOX
Cam Newton Tantrum
Gravitational Wave
Man In Tree
Obama in Hiroshima
Ernestine Anderson – Jazz/Blues singer
Sad Ben Affleck
After all, the above topics were some of the most popular terms searched in general during 2017. However, Washington State stacks up a bit differently. Here is a list of the most popular searches conducted by Washingtonians during 2017:
Unicorn Frappuccino
Chris Pratt Anna Faris divorce
Shohei Otani (Japanese baseball player)
Westminster Bridge attack
Daniel-Day Lewis retires
Trump approval rating
white supremacy
Mogadishu blast
Vault 7 WikiLeaks
I don't know about you … but I don't recall searching for any of those topics at all! I guess it could be worse … we could be like Utah, where the number one search term was Wonder Woman!
Happy New Year!
PS - You can view what were the most popular searches for all of the states were last year, by visiting the Estately Blog.