Written By: June Bachman ~ 10/12/2016 9:00:00 AM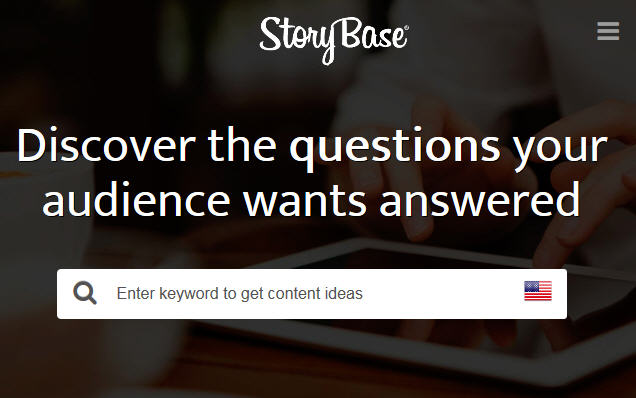 StoryBase is a creative tool for writers who really want to know who their readers are, and how to fulfill their needs. This is a really comprehensive and useful tool to compliment your keyword research tools.
This tool will help you identify relevant and sharable content that is of interest to your audience demographic!
When you search a topic using StoryBase.com you will receive three different types of search results:
Questions – Displays the most popular questions your audience is asking.
Phrases (and words) – Displays the search volume or popularity of your search term. Words provides a range of words most closely related to your search term topic.
Related – Displays all phrases and similar topics that are related to your search term
Additionally, you can also look at audience demographics for the phrases and questions you search. For example, here is an audience breakdown of people who are most interested in "internet marketing":
Hone in on the perfect sweet spot of relevant stories … get inspiration for your next blog post … research the best keyword phrases to use in your website content.
What are you waiting for … go create your free account right now!