Written By: June Bachman ~ 6/29/2016 9:00:00 AM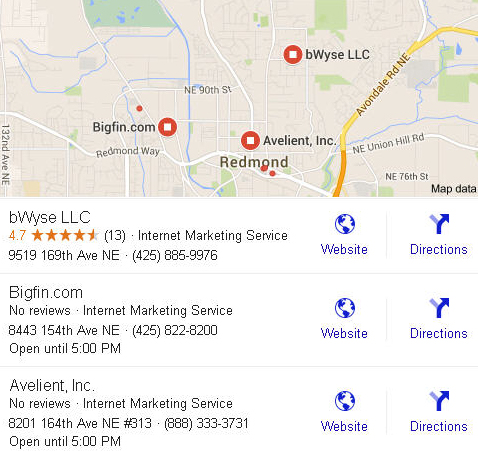 As you already know, the search results often display local listings. This is a short three company list of the local listings that match your search query. Until now, these listings have been a fantastic way to land your company on the first page of Google search engine results … with only investing time, not money. Soon, Google will provide the opportunity to pay for these listings as well.
For those of you with great local listing results, you'll want to keep an eye out to see if your ranking slips. For example, if you are currently ranking in the third slot, you'll most likely fall out of the three company "snack pack" and subsequently off the first page of the Google search results. Now is the time to be working on your local listing strategy to ensure you are in the first or second place.
As always, let Wendy know if you need any help with your local listing strategy.