Written By: June Bachman ~ 6/22/2016 9:00:00 AM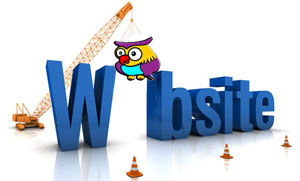 Search Engine Optimization is the process of working to rank your website higher in the search engine results pages. All websites must be built with search engine optimization in mind. It's great to find a wonderful web designer who can create a beautiful website for you ... however, if that site can't be found by the search engines or your clients then it isn't going to be working for you.
Your Website Construction
Search engines like Google, Bing, and Yahoo! use algorithms and spiders (little robots) to crawl through every webpage available on the internet. Websites that aren't well constructed make it more difficult for the spiders to determine if your website is valuable to online readers. Search engine ranking is affected by the amount of relevant information it provides.
Appealing Webpages
One of the best ways to improve your website ranking is to keep readers on it longer. If people stay on your site longer, the higher it rises in search engines. To ensure your website visitors stay on your site longer, write readable content. Avoid long and complex sentence structure. Make it easy for your readers to find the details they need. Always work to please your readers first—not search engines. If your customers have a good experience on your website, they'll stay on it longer and even visit it again. And if readers find your site appealing and useful, so will search engines.