Written By: June Bachman ~ 4/20/2016 9:00:00 AM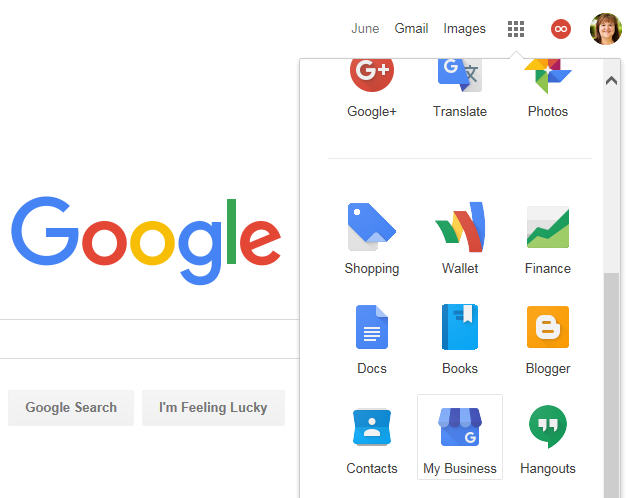 All small businesses need to be working their Google My Business page! This is Google's local listing. This is the easiest way to streamline and manage the information Google has about your business. This is a MUST-HAVE for all small businesses that wish to show up on local listing search engine results.
Use Google My Business to:
Rank higher on Google search results
Display your verified business information on Google Maps, Google+ Local (business discovery), and Google+ (social network)
Build your Google+ business page with online reviews, ratings, and photos
Manage and respond to Google reviews
Share/Post updates such as news, special offers, links, photos, videos, and events
Use Google Hangouts to connect face-to-face with your audience
If you need assistance claiming and working your Google My Business page, just give Wendy a call!