Written By: June Bachman ~ 2/24/2016 9:00:00 AM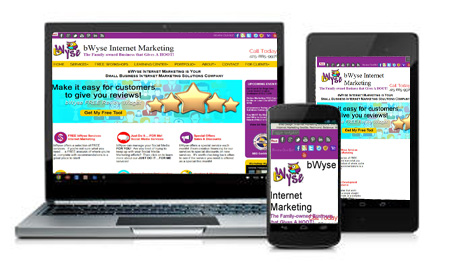 About a year ago, last April the mobile-friendliness of your website officially became a ranking signal of the search engines. A mobile friendly website means the same content is displayed for all site visitors, regardless of the device used to view the website. By Google adding mobile friendliness as a ranking factor, those websites that are built for mobile will be ranked higher in the search results than those sites which aren't built for mobile.
If you are not certain that your website is mobile friendly, you can use Google's Mobile-Friendly Test site: https://www.google.com/webmasters/tools/mobile-friendly/ . This test will tell you how Google views your website, and the mobile friendliness of your site.
Keep in mind over sixty percent of all search engine searches are conducted on mobile devices. This alone is reason enough to ensure your website is displaying the content in a mobile friendly fashion. And … if you're feeling overwhelmed, and don't know where to begin … join us for our next FREE workshop …
You Need A Mobile Website: How and Why to Go Mobile
TUESDAY - March 8th, 2016 10:00 am to 11:30 am Microsoft Store at Bellevue Square Mall