Written By: June Bachman ~ 2/27/2014 8:45:00 AM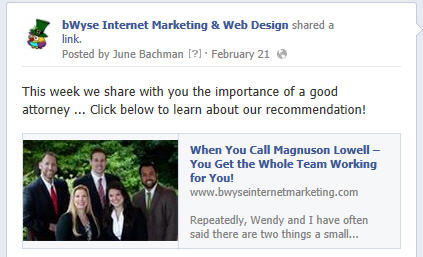 For those of you who are one of many administrators on your business Facebook page, Facebook has added a new feature to help you know which admin posted what.
Last week Facebook added a "Posted by" line below the title of each post, added by an administrator. This makes it much easier for admins to know which admin made what posts.
On a Page post, the name of the person who posted will be listed below the name of your Page next to Posted by. On a Page comment, the name of the person who commented will be listed below the comment next to Commented on by.
Only people who help manage your Page can see this information.
You can also see who posted or scheduled posts in your Page's activity log.