Written By: June Bachman ~ 1/31/2013 5:00:00 PM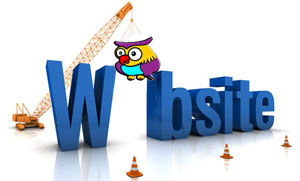 Images are an extremely effective tool to use on your website. Photos are the item we interact with the most on social media sites. Simply put … you need more images on your website!
But don't just find and slap a bunch of images up on your site. If you're thoughtful and methodical about it – you can also get a search engine optimization bang for your buck. Here are a few things to keep in mind, as you're adding more images to your website:
Start with the name of your image.
Always rename your images to include the same keyword phrase you are using on the page where the image is displayed on your site. Search engines read the file names and use that information to help your images be found in image searches. Most search engines are smart and can figure out separate words, but you can use hyphens to separate multi-word keyword phrases.
Use alt text
Search engines can't read images, but they can read the alt text associated with your image. Use the alt text field in your website editor (or tell your web designer) to add alt text with every image on your site. Use your keyword phrases in the alt text, as well as describe the content of your image.
Pick the right place on your page.
Always place your images near the text content on the web page that contains the same keyword phrases you're using on that page. Search engines are drawn to the keyword phrases, and are more likely to find and index the image when they are crawling your page. You can also use variations of your keyword phrases to expand the reach of your images being found.
Don't forget about social media
Great content is sharable … and this includes your images. Share the images you use on your website also on your social media sites. Go further by tagging the images with your keywords and descriptions when you can. And for a power boost, include a link back to your website in the description of the image.