Written By: June Bachman ~ 11/15/2023 9:00:00 AM
BEFORE WE GET STARTED – LET'S REVIEW THE MARKETING PROCESS
There are three things you can do to grow your business.
Increase the number of customers you have
Increase the average amount each customer spends with you
Increase the number of times a customer buys from you
Having a marketing process to support the above goal, is the framework you need.
STEP ONE: KNOW YOUR NICHE
Define Your Target Market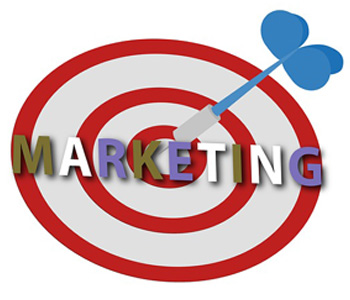 To attract the right traffic, you need to know—truly understand—your best customers. It is hard work to identify, target and attract the right customers. The better you define your niche, the easier it will be to attract this niche to respond to your ads.
Understanding who buys from you, when they buy from you and why they buy from you provides not only a context for your advertising efforts, but also provides the information you'll need to save time and money when creating your ads.
Determine Who Your Customers Are
Who are Your Customers? In general, what groups or categories can be defined for your customers? For example, do you sell to businesses or consumers? Do you sell to specific industries, such as only real estate agents or buyers for department stores? Your customers may fall into different categories and those categories may overlap. You will be able to further refine your marketing efforts by sending specific offers to different categories of customers.
Where Are Your Customers Located?
Define the geographic location where your customers can be found . . . where they live. How you approach your advertising may be influenced by your customer's physical location. For example, the budget you define for a national pay per click campaign will need to be larger than if your potential customers are all located within one geographic location, such as the State of Washington. Another example is if your clients are located nationally, then shipping is an important part of your logistics and fulfillment. Use persuasive shipping incentives, such as including free shipping with orders over a specified amount.
Why Do Your Customers Buy from You?
Do your customers choose you and your products because you have the lowest prices? . . . perhaps you offer the best customer service . . . maybe you have exclusivity on red widgets and they can only purchase them from you. Take time answering this question, and be as specific as possible. This information will also be useful when incorporating your unique selling proposition, as you update your ad copy and website content.
How Often Do Your Customers Purchase Your Products?
Is your product a consumable that needs to be replaced often . . . such as salsa or hand lotion? Typically, you won't be remarketing directly to your customers if you sell durable goods or things thought of as long term investments, however continuing to market to these customers expands your reach through word of mouth. The answer to this question will help you define the timelines associated with your marketing and advertising campaigns.
What Needs Do Your Products Fulfill?
It is important to understand the needs that are fulfilled by your products and services, so that you can understand why your customers want or need your products in the first place. You can also think about this question in terms of what pain (that my potential customers possess) do my products relieve? For example, a carpet cleaner might define fulfillment as providing clean carpets. A medical travel bag company might define fulfillment as providing peace of mind while traveling. If you have a variety of products or services, take the time to define the need fulfilled for each of your products and services.
Who is the End User of Your Products?
Are your products being consumed by the buyer or are the products gifts to be used by someone other than the buyer. Understanding who the end user is will influence your marketing copy. As well, the registration process and fulfillment of the products can be specifically defined.
Determine Your Customer Characteristics
It is important to define the characteristics of your niche customers . . . your target market. The more detail you use to define and describe your customers, the easier it will be to successfully drive the desired traffic to your website. After all . . . it isn't just about driving more traffic to your website, it is getting the right traffic to your website. By "right traffic" we mean attracting your niche market, those customers who are looking for the products and services that you have to offer.
What are the Demographics of Your Niche Market?
Understanding the concrete demographics of your niche market will assist and support how you design your website and write your content. Additionally, it will also influence your product and service offerings. For example, if you sell products for cats, you don't want a dog barking in the background when your home page loads. Your website design and content should appeal to your niche market.
Demographics to consider include:
Age.
Gender.
Disposable income.
Lifestyle.
Responsibilities.
Education Level.
Employment.
Hobbies.
Leisure time activities.
Family status.
Household size.
Geographic location.
Understanding your niche market will assist you in making advertising decisions and will also greatly influence the content that you generate for your website. A thorough understanding of who your customers are and what is most important to them will guide your understanding of the challenges and problems they face.