Written By: June Bachman ~ 9/9/2023 9:00:00 AM
No Nonsense Networking - Professional & Fun Networking
Tuesday Mornings 7:30 am – 8:30 am
Family Pancake House - Redmond
Cyneburg Scapes helps create your outdoor envisioned space. Creating woodscapes to attain your vision and allow you to enjoy the outside of your home as much or more than the inside.
Design, install and repair outdoor woodscapes like decks, gazebos, sheds and fences. We also do irrigation repairs and installation and small hardscape projects.
Kimberley is the Main Event Speaker at our N3 – No Nonsense Networking meeting.
Feel free to be our guest!
September 19, 2023 - 7:30 am – 8:30 am
N3 – No Nonsense Networking
Family Pancake House - Redmond
17621 Redmond Way, Redmond, WA 98052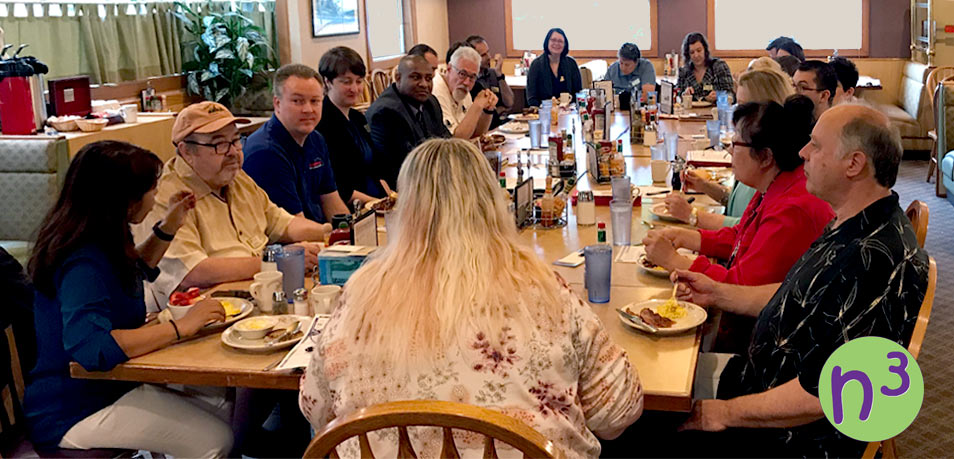 No Nonsense Networking is a business professional networking group in Redmond. We'd love to meet you and learn more about your business! Face to Face professional business networking remains one of the best ways to continue to grow your business!
No Nonsense Networking is about building relationships that foster business connections.
50% Attendance Standard
$100 Annual Fee
Professionally Exclusive
Visit the meetup link to determine if there is an opening for your professional industry!