Written By: June Bachman ~ 3/19/2012 9:45:00 AM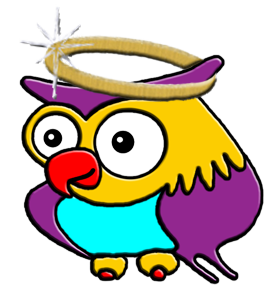 We've blogged a few times about the importance of building reviews for your business on local search engine review sites, such as Google Places as well as others such as Facebook Recommendations, City Search and Yelp. Reviews come in all shapes and sizes, and most of yours will be good. However, you may receive a negative review from time to time.
This recently happened to bWyse. About a month ago, we noticed we had received a negative review from a former client on Google Places. When this occurs, the absolutely most important thing you, as the business owner, can do is to reply to the negative review. Less than 4% of negative reviews are responded to by the owners. And quite simply, that is a missed opportunity for you. Wendy and I believe there are always two sides to every story. Moreover, people are reasonable and after reading both sides, they will make a better informed judgment. Additionally, your reply to a negative review is also an opportunity for you to potentially address an issue that you might not have even been aware of in the first place.
Here is some advice to consider if you find yourself in the position of receiving a negative review:
Welcome the Feedback – As hard as we try as business owners, sometimes we get it wrong. Understand the negative review is a valuable opportunity to learn first-hand your customer's perception of your business. If that isn't in alignment with the value statements of your company, this is a golden opportunity to make the necessary changes.
Make It Right – A negative review might highlight a situation that you didn't even know occurred. You now have a public opportunity to make the situation right.
Respond! – Even if you aren't able to make the customer happy, take the time to respond to the situation. You have a change to demonstrate that you care, and that you want to fix customer problems. The fact that you care will be seen by those who read the complaint and your reply, and carries much more impact that just reading the complaint without a response from the business.
A Good Offense = Relevant Content – Search engines want to offer content on their search results pages. If the most recent information about your business is an old, negative review from three years ago, guess what is going to be displayed on the search results page? Yes, your negative review will show up. Since search engines want relevant, current content, the best offense to negative reviews is to offer them the content they really want. Update your website on a regular basis; write blog posts on a consistent schedule.
Although the potential for negative reviews will always exist, the best strategy is to recognize the opportunities they present to your business. Ultimately the benefits you and your business receive from engaging in social media efforts, far outweigh the impacts from negative reviews.