Written By: June Bachman ~ 9/1/2023 9:00:00 AM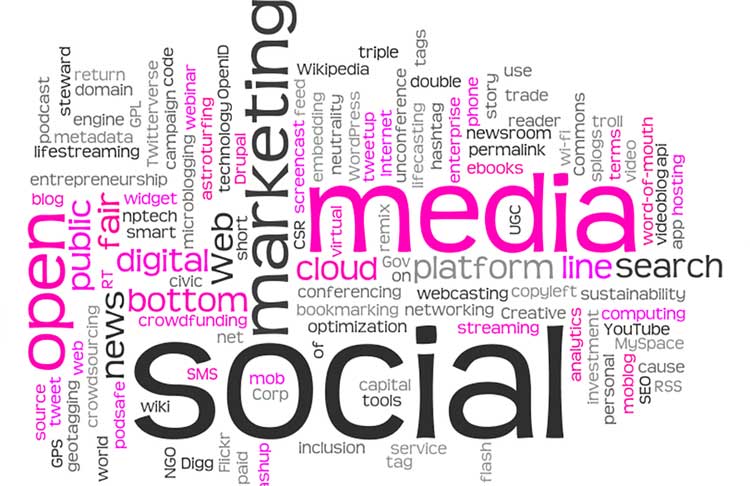 Feeling overwhelmed when you think about your business's Social Media marketing strategy? You are NOT alone! It seems as though businesses owners are expected to be on every social media platform these days … not to mention posting on them daily. And let's not forget about blogging several times a week as well! Wendy and I are here to say … "Yes, Social Media is a vital part of all small business marketing. But, breathe easy … you don't have to do it all, nor all at once!"
Here are a few steps to help you wrap your brain around your Social Media marketing strategy:
Review Your Target Niche Market. The most important determinant of which social media platforms on which to be active is your target niche market. By knowing who you sell to, you can figure out where they hang out online. Those social media platforms should be your priority. Review your target niche, and document the following: Demographics Interests Behaviors (their online activities)
Choose the Best Social Media Platforms for You. Using the information from the review of your niche market, choose the best two social media platforms for your business.
Facebook – Over 1.3 billion active users Goal of Facebook is to build relationships. Facebook is best for building brand loyalty
Twitter – 600 million active users Goal of Twitter is information dissemination (news & articles). Twitter is best for public relations.
Instagram – 200 million active users The goal of Instagram is building relationships through images. Instagram is best for lead generation, retail, art, food, entertainment and beauty industries. 18 – 29 year olds.
Pinterest – 70 million active users Goal of Pinterest is scrapbooking things of interest. Pinterest is best for visual products, such as clothing, art, food, weddings. 83% of active users are women
Google+ - 540 million active users The goal of Google+ is dissemination of news & articles. Google+ is best for tech/design businesses. 25 – 25 year olds
LinkedIn – 600 million active users The goal of LinkedIn is connection professionals. LinkedIn is best for business development, B2B business connections. 35 years old and higher
YouTube – Over 1 billion users Goal of You Tube is provide 'How To' & 'Do It Yourself' information. YouTube is best for brand awareness exposure, great for service industries. All ages use YouTube.
Review the Blog Your Social Media Marketing Checklist. It's important to have a plan for when and how you will work the Social Media platforms. Employ strategies to make your life … and time management easier. For example, make your blog the foundation of your Social Media strategy. Focus your content generation around what you post on your blog. Then, your Social Media strategy simply becomes the distribution of the content you are blogging.
Know Your Desired Goal. Social Media marketing can be difficult to measure, at best. By having a clear intention of what you are seeking to accomplish, you'll be able to measure your results more concretely. Then you can make adjustments as needed, to improve the successful achievement of your Social Media strategy goals.