Written By: June Bachman ~ 8/30/2023 9:00:00 AM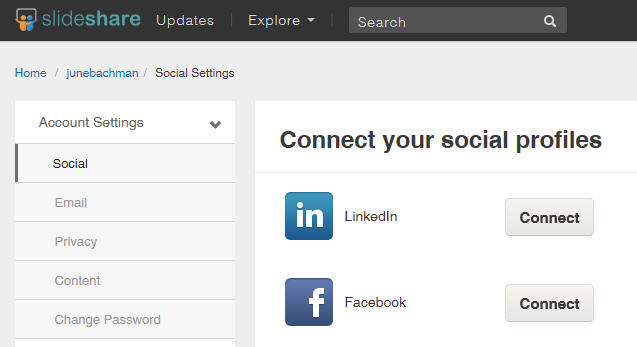 The second step in the Publish-Share-Network strategy is sharing. Now that you've established your blog and practiced developing valuable content for your site visitors, it is important to take the next step … share your content.
Sharing is allowing anyone to promote your content to everyone! You will need a strategy to encourage your content be successfully shared throughout the internet. Your strategy will include working with Social Media platforms whose primary goal is to share content. A few of these sites include:
The easiest way to think about sharing is to think about how these "sharing" websites are similar to the New York Times. New York Times editors determine which articles get published … (or shared). At these sharing websites, the readers (site visitors) determine what information "gets published" or shared. Encourage your readers to share your content with others. Anyone can share content with these websites; often times the information shared can be voted upon by web visitors … who determine what the most important information is.
MARKETING TIPS for SHARING YOUR CONTENT
Monitor what's being shared about you & your business

Check Social Bookmarking websites - social bookmarking is just like your favorites – but saved on the web
Search DIGG to see if your articles are being submitted to DIGG.
Del.icio.us can be used for market research -

Search what content others are bookmarking.
How often are bookmarks created to your webpages, or blog posts.

Find where your audience hangs out

You must first know your niche market - what audience are YOU selling to?
Visit DoshDosh This site will help you understand the audiences of various SHARING social media platforms.
Digg - most popular social news website with a primarily male audience with interests in technology.
StumbleUpon -Great for Everyone - Any Random Thing!

Promote your content and the content of others.

It is all about sharing . . . sharing your knowledge, sharing your tips, and also sharing the great stuff you find that others have shared.

Produce content your audience will love

Create cool content, tools, images, webinars, articles, reports, videos, podcasts . . . stuff your audience will value and want to share.
Understanding the three different types of social media - Publish, Share, Network - will help you make decisions about your Social Media marketing strategy. The whole point to publishing information is to share something of value.
Choose the right platforms to support your goals and objectives.

For example, if your target audience is mostly male techies - be sure to post your interesting news stories on Digg.