Written By: June Bachman ~ 8/23/2023 9:00:00 AM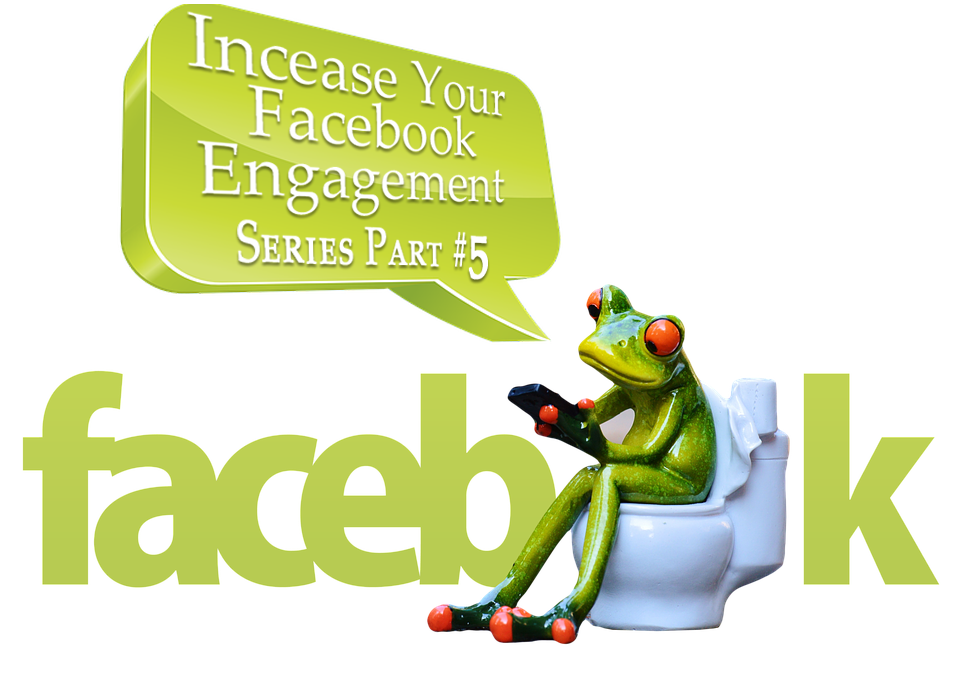 Our six-part Facebook series explores many things that you can do to improve the reach of your Facebook posts … ultimately improving your reach and engagement with your online community. View the previous posts:
Facebook Engagement Series - Part #1: Content Posting Strategies
Facebook Engagement Series - Part #2: Use Organic Post Preferred Audience Targeting to Serve Relevant Content
Facebook Engagement Series - Part #3: Test Facebook Content Posts using Twitter & Content Tips
Facebook Engagement Series - Part#4: Organic Post Engagement Advertising
As we continue to explore techniques and strategies for improving the organic reach of your Facebook posts for your business, this week we take a look at increasing the engagement of your followers and fans. Increasing your Facebook engagement not only gets your content in front of more people, but it has other benefits as well.
Engagement Increases Website Traffic
Research shows us that the more social interactions that occur on a company's social media platforms, the number of visits to the website also increase. More social interaction simply means more website traffic to your site.
Social Engagement:
Increases your content exposure
Inspires others to link to your content and your website Potentially drives more customers to your site
Guess what?? Everyone is tired of hearing only about your products all the time. We are all bombarded daily with advertisements from so many places - TV commercials, radio broadcasts, giant billboards, and even when we're online! Increasing Facebook engagement means the content that you post must not only be relevant and timely, but also personal too.
So … what are ways you can increase your engagement on Facebook?
Ask More Questions
We all like to answer questions … and see what our friends comment about our answers. Here are some suggestions:
Specific – What is your favorite diamond shape?
Yes or No – Is a 3 carat engagement ring too big?
Timely – Today is National Diamond day … how are you celebrating?
Edgy – How do you feel about third world diamond mines?
Photo – What do you like about this diamond ring?
True or False – All diamonds are cut the same?
Direct – Why do you think diamonds are the preferred engagement ring stone?
Preference – Do you like solitaire diamond engagement rings, or multi-stone rings?
Fun – If you were stuck on a deserted island, what piece of jewelry could you NOT live without?
Events – Who is attending our next in-store networking event?
Experience – What was your favorite part of our Cyber Monday in-store give-away?
Tips – Did you know, you should have your ring points checked every six months?
Mad Lib – (Fill in carat size) is the perfect size for diamond stud earrings.
Selectively Invite People Who've Recently Engaged with Your Page
There is a way to invite those who engage with your posts to become fans of and/or like your page. This is a great strategy, because they are already engaging with you, and by liking your page, they are more apt to see more of your posts and engage more in the future.
Click on the comment link under one of your posts. A popup window will appear, where you can view who has already liked your page. If the user hasn't liked your page, you can click on the INVITE button to invite them to become a fan/like your page.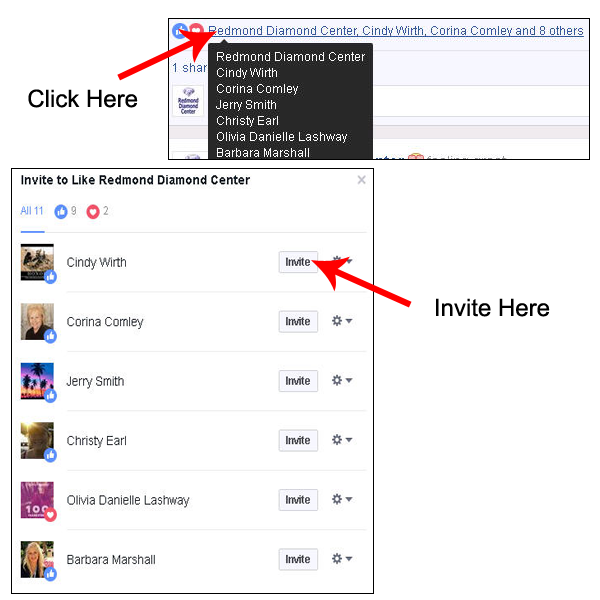 Create A Custom Audience
Base on Page Likes Once you have more than 1000 fans/likes to your page, you are able to create a custom audience based on those likes. Facebook will create a similar audience of people who aren't already your fans that share similar characteristics, demographics, interests and behaviors as those who do like your page. This is a great way to create a larger audience to whom you can boost your posts, that is more niche than just a geographic-based audience.
Increasing your engagement rate means your brand is being seen by more and more users. Remember to keep your fans at the center of your engagement strategy. Ask yourself … whey do my fans like my brand, like my page, what interests do they share in common? Keeping your fans in mind will help tailor your posting strategy and will result in increasing your fan engagement with your posts and Facebook page.