Written By: June Bachman ~ 8/12/2023 9:00:00 AM
No Nonsense Networking - Professional & Fun Networking
Tuesday Mornings 7:30 am – 8:30 am
Family Pancake House - Redmond

Piper Mazarac of Simply Piper's is a business can serve two distinct needs:
Mobile Hair Salon
Event Planning
With over 27 years as a cosmetologist, Piper's skills with cuts, color and hair design is un paralleled! Not only that … as a mobile salon, Piper comes to you! If you haven't tried a mobile hair salon yet – you are simply missing out. The convenience is amazing!
Having begun her professional education at the Gene Juarez Academy of Beauty in 1992, Piper has developed specialized skills in the art of hair color and highlighting as well as honed her natural ability to cut and style according to each individual's desire and needs.
Additionally, Piper is beyond skilled at event planning – from small gatherings to full blown weddings, Piper has you covered!
Piper has been involved in over 80 weddings and countless events in the last 25 years and brings that knowledge and expertise to this additional area of her business. Always looking to help you make the most of your event with in every budget. You get to be a guest to your events and Piper takes care of everything else.
Additionally, Piper teaches one clinic a month, each on a different topic. Learn more on her Facebook page: Simply Piper's Salon & Wedding, Event Planning.
Piper is the Main Event Speaker at our N3 – No Nonsense Networking meeting.
Feel free to be our guest!
August 22, 2023 - 7:30 am – 8:30 am
N3 – No Nonsense Networking
Family Pancake House - Redmond
17621 Redmond Way, Redmond, WA 98052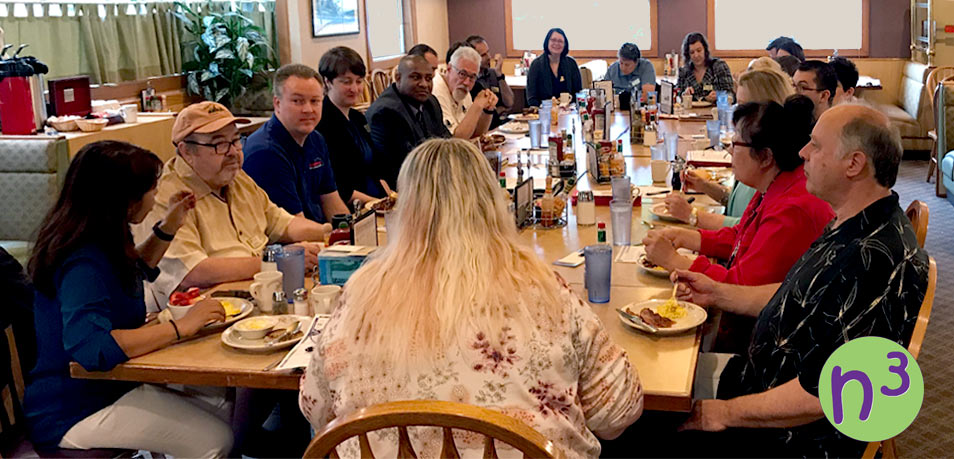 No Nonsense Networking is a business professional networking group in Redmond. We'd love to meet you and learn more about your business! Face to Face professional business networking remains one of the best ways to continue to grow your business!
No Nonsense Networking is about building relationships that foster business connections.
50% Attendance Standard
$100 Annual Fee
Professionally Exclusive
Visit the meetup link to determine if there is an opening for your professional industry!