Written By: June Bachman ~ 5/24/2023 9:00:00 AM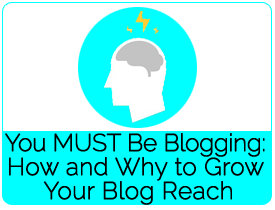 As you've heard Wendy tell you many, many times … ALL small business owners MUST be blogging. Blogging is the foundation of any online marketing strategy. Believe you me … we know it is hard to blog on a regular basis … and we've also already heard every excuse in the book. As Wendy would say, "Get over it … and just get it done!" Here are a few ways to help you get started.
Here is a tool that will help you generate blog topics, and inspire what you can write about: https://www.hubspot.com/blog-topic-generator
Here are some other ideas to help you get started writing your blogs:
List Style Posts are very popular.
10 Point Checklist for …
5 Better Ways to …
3 Lessons I Learned from …
5 Tools Everyone Needs to …
20 Easy Tips to ….
Tutorial Posts usually follow a "How to" format.
How I … and How You Can Too
How to Make …
How to Get Started …
How to Do X Without …
Review Posts are great for search engine optimization.
X Review: Is it Worth It?
X vs Y: Which is Better?
Why We Use X
Secret Posts intrigue us, as we all want to know how things work.
X Things You Didn't Know About…
Forget X: Try This Instead
X Little Known-Ways to …
The Truth About …
What No One Tells You About …