Written By: June Bachman ~ 1/14/2023 9:00:00 AM
No Nonsense Networking - Professional & Fun Networking
Tuesday Mornings 7:30 am – 8:30 am
Family Pancake House - Redmond
Stephane is the founder of BYDFAULT a custom print apparel and promotional products company – for every occasion! Stephane's passion is helping your business grow … and giving back the community.
When you call BYDFAULT you get Stephane. He is incredibly responsive to your needs, and always provides personalized service. Stephane goes beyond the extra mile to ensure he provides suggestions and quotes to find the perfect promotional item for you and your business … and within your budget! BYDFAULT has an extensive background in sales and marketing from small to corporate size companies. Not to mention that Stephane grew up with a graphic designer father and grandfather who was a printer. He knows his craft.
Stephane believes that producing promotional products is not a cookie cutter process thing and that DIY can be your worst enemy. Visit the Get Started section to understand how we work and how your order will be handled.
You are just one click away from growing your business.
Going the extra mile ...
Stephane believes whether you are an individual or a company we all have the power to change the world we live in.
"I believe everyone can inspire and drive change. And that eventually, together, we can make our world a better place for all."
Stephane Boss ~ Founder
Stephane is the Main Event Speaker at our N3 – No Nonsense Networking meeting.
Feel free to be our guest!
January 24, 2023 - 7:30 am – 8:30 am
N3 – No Nonsense Networking
Family Pancake House - Redmond
17621 Redmond Way, Redmond, WA 98052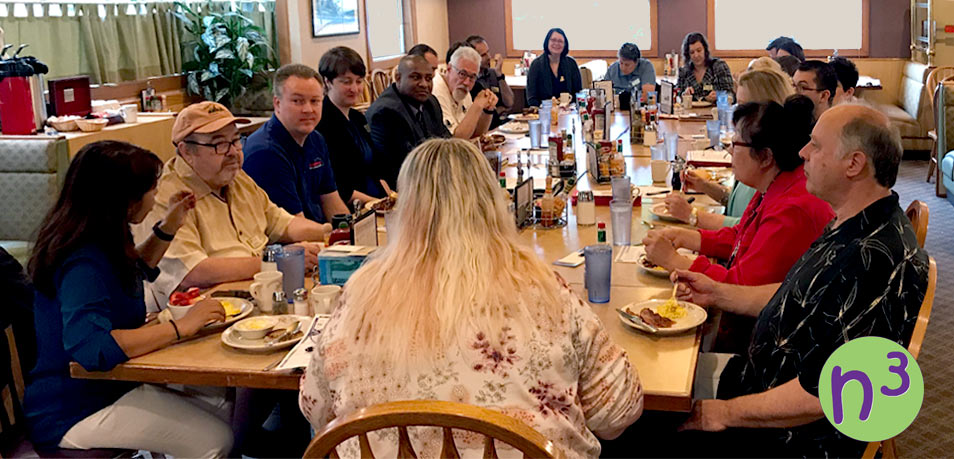 No Nonsense Networking is a business professional networking group in Redmond. We'd love to meet you and learn more about your business! Face to Face professional business networking remains one of the best ways to continue to grow your business!
No Nonsense Networking is about building relationships that foster business connections.
50% Attendance Standard
$100 Annual Fee
Professionally Exclusive
Visit the meetup link to determine if there is an opening for your professional industry!