Written By: June Bachman ~ 8/14/2021 9:00:00 AM
No Nonsense Networking!
Tuesday Morning 7:30 am – 8:30 am
Email info@bWyse.com to request link to ZOOM MEETING!
Wendy and I have met a ton of small business owners through our seventeen year tenure in business. Often times our discussions include information and advice about how to run a small business. Repeatedly, Wendy and I have often said there are two things a small business owner should never compromise … a fabulous accountant, and a terrific attorney! Additionally, we tack on … and regardless of their invoice – always be happy about writing the check. No matter what you pay, what you save in time, heartache and sense of security is more than worth it!
That being said … if you need a fabulous attorney, call Magnuson Lowell and ask for Josh.
When you call Magnuson Lowell – you'll be happy to learn you've got a whole team working for you. Who is that team, you ask? Read on ….
Linda is the 'right hand woman'! She is the paralegal with over 30 years of experience, and has been with the office for over 16 years. Rick and Linda work well together … Rick wears the white hat, and Linda wears the black one. And anyone who's met Linda knows … you want this pit-bull in your corner! Linda is considered the face of the office … as she interacts a lot with the clients.
Josh is one of the most tenured employees … over 20 years … is one the primary partner. Josh is one of Rick's sons who's goal was alwayt to work at the firm. Josh's primary focus is personal injury law.
Sarah is another attorney with the firm. Sarah's expertise is family and criminal law – but she works cases primarily on the west side of the state. Sarah spends a lot of time in court.
Here is the contact information for Magnuson Lowell. At the very least, go like their Facebook page, so they'll be quick and easy to find, should you require their services!
Law Offices of Magnuson Lowell P.S.
8201 164th Avenue NE, Suite 200
Redmond, WA 98052
https://www.magnusonlowell.com
https://www.facebook.com/magnusonlowell
Linda is the Main Event Speaker at our N3 – No Nonsense Networking meeting.
Feel free to be our guest!
August 24th, 2021 – 7:30 am – 8:45 am
N3 – No Nonsense Networking
Online Zoom Meeting
Email info@bWyse.com to request link to ZOOM MEETING!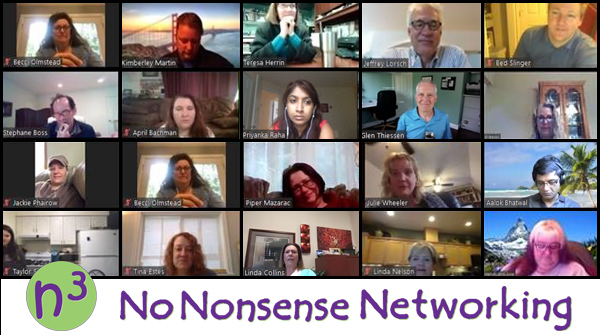 No Nonsense Networking is a business professional networking group in Redmond. We'd love to meet you and learn more about your business! Face to Face professional business networking remains one of the best ways to continue to grow your business!
No Nonsense Networking is about building relationships that foster business connections.
50% Attendance Standard
$50 Annual Fee
Professionally Exclusive
Visit the meetup link to determine if there is an opening for your professional industry!
Email info@bWyse.com to request link to ZOOM MEETING!