Written By: June Bachman ~ 4/17/2021 9:00:00 AM

Kendilyn Reeves of Emerald City Graphics is the person to know if you are in need of packaging for your products! Emerald City Graphics provides packaging and folding carton solutions to both national customers and their neighbors in the Pacific Northwest. Some of their specialties are:
Offset Printing
Fine offset printing is their known forte. In addition to high-quality offset printing, Emerald City has many in-house capabilities. Standouts include state of the art structural engineering, specialty coatings, die-cutting, a full bindery division, fulfillment and more.
Packaging
Folding Carton and Packaging division is one of the best packaging resources in the Northwest. With your ideas and their skilled packaging design group, they can produce the perfect folding carton that fits your product and brand. With clients including Nintendo, Philips, Starbucks and more, you'll be in good company.
Contact Kendilyn for all your product packaging needs! kendilynr@emeraldcg.com 206-412-0233
Kendilyn Reeves is the Main Event Speaker at our N3 – No Nonsense Networking meeting.
Feel free to be our guest!
April 27, 2021 – 7:30 am – 8:45 am
N3 – No Nonsense Networking
Online Zoom Meeting
Email info@bWyse.com to request link to ZOOM MEETING!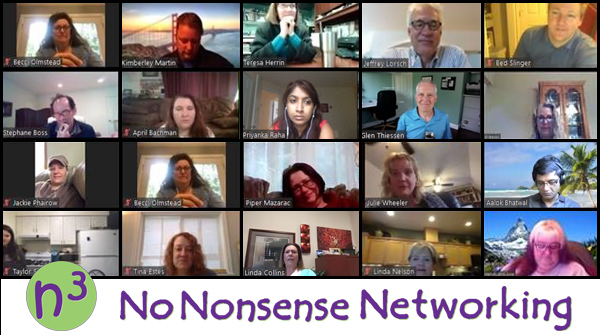 No Nonsense Networking is a business professional networking group in Redmond. We'd love to meet you and learn more about your business! Face to Face professional business networking remains one of the best ways to continue to grow your business!
No Nonsense Networking is about building relationships that foster business connections.
50% Attendance Standard
$50 Annual Fee
Professionally Exclusive
Visit the meetup link to determine if there is an opening for your professional industry!
Email info@bWyse.com to request link to ZOOM MEETING!