Written By: June Bachman ~ 11/30/2016 9:00:00 AM
Secrets Revealed! Search Engine Optimization
Guidelines & Best Practices
TUESDAY - December 6th, 2016
10:00 am to 11:30 am
Microsoft Store at Bellevue Square Mall
116 Bellevue Square Bellevue, WA 98004
Join us on December 6th, 2016 for a chance to win an amazing doorprize! Microsoft have generously offered a copy of Office 2016 Home & Business for one lucky winner!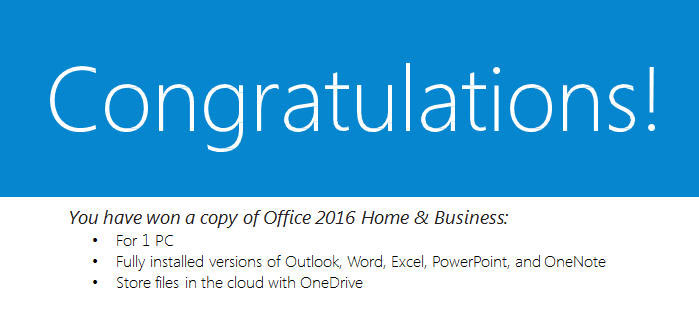 Do you want to drive more traffic to your website using Search Engine Optimization - but don't know what to do? Join Wendy and June from bWyse to learn everything you ever wanted to know about Search Engine Optimization, but didn't know who to ask! RSVP to attend our FREE workshop and learn SEO techniques you can implement.
At the end of our edutainment workshop you will:
understand your best keywords to use
know the meta data for each website page
understand all on-page elements to improve ranking
be able to incorporate other important SEO techniques!
And much, much more!
A perfect place for beginners – you will leave with the ability to make improvements to your website right away!
For More Information: /internetmarketingservices.asp?catid=9&itemid=77
To RSVP - Email: info@bWyse.com or call (425) 885-9976