Written By: June Bachman ~ 10/1/2022 9:00:00 AM
No Nonsense Networking!
Tuesday Morning 7:30 am – 8:30 am
Family Pancake House - Redmond
Since 1983, Glen Thiessen has helped many people effectively navigate major life transitions, with plans for retirement, investments, tax, estate and insurance issues. Glen is a financial planner you can trust to guide your savings and wealth plans for your future. Planning ahead for the major transitions in your life may create a more positive legacy. Some transitions are voluntary while others are inevitable. The better you prepare for these life-impacting changes, the more fondly you will be remembered when you leave it all behind.
The mission of Transition Planning, Inc. is to be a contributing part of a team of professional advisors working collaboratively to help you more effectively plan ahead for the major transitions in your life using a values-based, goal-oriented planning process, potentially resulting in a more positive legacy for you.
Glen is the Main Event Speaker at our N3 – No Nonsense Networking meeting.
Feel free to be our guest!
October 11, 2022 – 7:30 am – 8:45 am
N3 – No Nonsense Networking
Family Pancake House - Redmond
17621 Redmond Way, Redmond, WA 98052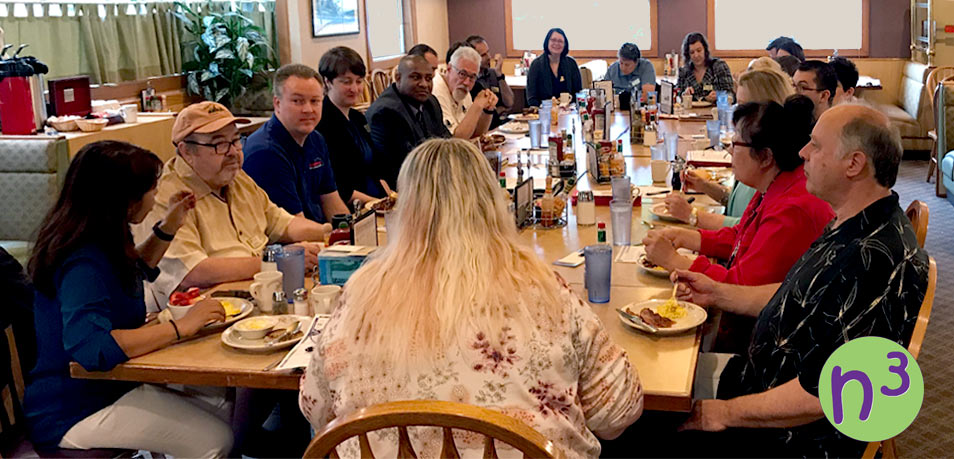 No Nonsense Networking is a business professional networking group in Redmond. We'd love to meet you and learn more about your business! Face to Face professional business networking remains one of the best ways to continue to grow your business!
No Nonsense Networking is about building relationships that foster business connections.
50% Attendance Standard
$100 Annual Fee
Professionally Exclusive
Visit the meetup link to determine if there is an opening for your professional industry!