Written By: June Bachman ~ 7/2/2022 9:00:00 AM
No Nonsense Networking!
Tuesday Morning 7:30 am – 8:30 am
Family Pancake House - Redmond
Umpqua Bank is more than just a local, friendly bank. They really care about their customers … and they work really hard to get to know you and your business. They've never thought of themselves as simply a bank - more like knowledgeable neighbors, the kind you invite over for a cup of coffee, seek advice from and chat with over the fence.
Wendy and I have gotten to know the team at the Redmond Branch of Umpqua over the years … and they really go out of their way to provide us with phenomenal services. Additionally, they have tons of services and programs to fit all of your personal and business banking.
Drop by their location … you can even play Jenga and drink coffee!
Gigi is the Main Event Speaker at our N3 – No Nonsense Networking meeting.
Feel free to be our guest!
July 12, 2022 – 7:30 am – 8:45 am
N3 – No Nonsense Networking
Family Pancake House - Redmond
17621 Redmond Way, Redmond, WA 98052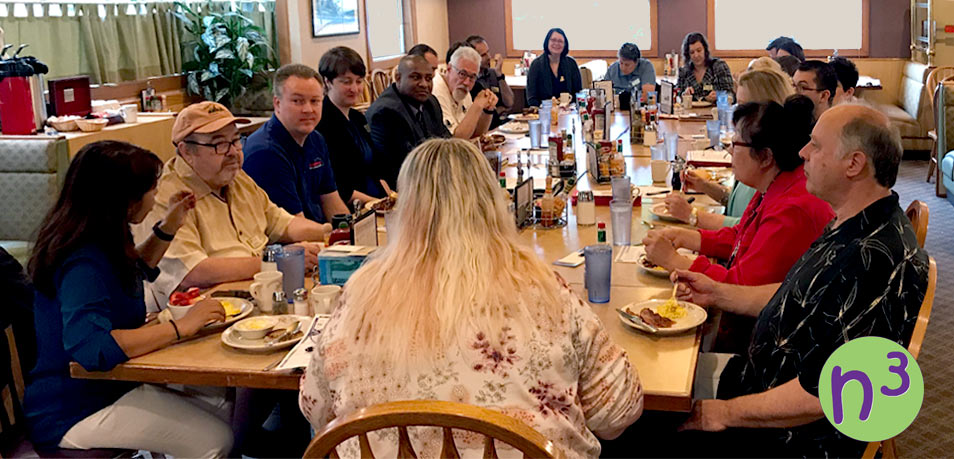 No Nonsense Networking is a business professional networking group in Redmond. We'd love to meet you and learn more about your business! Face to Face professional business networking remains one of the best ways to continue to grow your business!
No Nonsense Networking is about building relationships that foster business connections.
50% Attendance Standard
$100 Annual Fee
Professionally Exclusive
Visit the meetup link to determine if there is an opening for your professional industry!