Written By: June Bachman ~ 1/6/2017 9:00:00 AM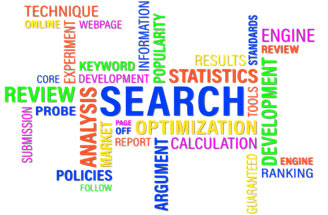 What do you think were the most popular google searches for those of us who live in Washington State during the past year? When I thought about this … I expected to see topics that included such things as:
Florence Henderson
Coffee or Wine
American Eagle Outfitters
Wells Fargo
Hillary Clinton or Donald Trump
Sister Wives
After all, the above topics were some of the most popular terms searched in general during 2016. However, Washington State stacks up a bit differently. Here is a list of the most popular searches conducted by Washingtonians during 2016:
The X-Files Reboot – the TV show on FOX
Cam Newton Tantrum
Gravitational Wave
Man In Tree
Obama in Hiroshima
Ernestine Anderson – Jazz/Blues singer
Sad Ben Affleck
I don't know about you … but I don't recall searching for any of those topics at all! I guess it could be worse … we could be like Hawaii, where the number one search term was Pokemon Go!
Happy New Year!
PS - You can view what were the most popular searches for all of the states were last year, by visiting the Estately Blog.