Written By: June Bachman ~ 3/19/2016 9:00:00 AM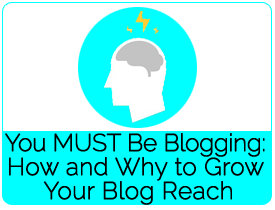 As many of you have heard Wendy say … many a time … Blogging is the heartbeat of your Internet Marketing Strategy. Every small business must be blogging on a routine basis!
Keep in mind, that your blogs are more than just words. They can take the form of:
Text – Short articles remain the most common form for blogs.
Images – Image posts include infographics, cartoons, charts and graphs or photos.
Video – Video blog posts are a very powerful format.
Audio – Mini podcasts can be created through an audio recorder application.
Here are a few places where you can gain inspiration for your blog topics and ideas.
Drive More Traffic to Your Site through Blogging
TUESDAY - May 10th, 2016 10:00 am to 11:30 am
Microsoft Store at Bellevue Square Mall
116 Bellevue Square Bellevue, WA 98004
You can transform your blog into a search engine friendly traffic generator. Join Wendy and June of bWyse to learn all the nitty-gritty details of blogging. RSVP to attend our FREE workshop and learn the raw truth about how to blog, what to blog and why you should blog. Bring your questions for a fun and entertaining, informative hour.