Written By: June Bachman ~ 2/11/2023 9:00:00 AM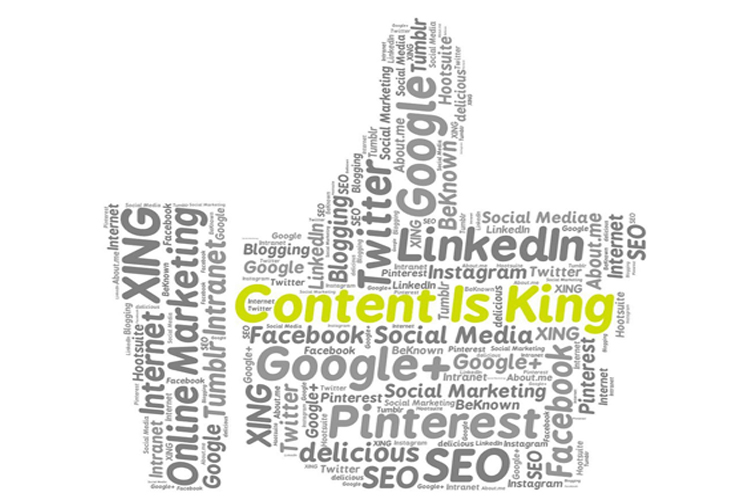 Like we've said many times before ... your website content is one of the most important variables that search engines look at when deciding where to rank your website. We decided to share with you some questions that we are often asked about content ... as well as the answers. We hope this will serve as your inspiration to refresh and update your website content.
Why is it important to freshen up the words and images on the pages of your website?
Search engines, Bing, Yahoo, Google, want to deliver the freshest, most relevant content to their users . . . also known as your customers.
So when you customers type in your keywords to the search bar of Bing, Google or Yahoo's homepage, to win the hearts and minds of the searcher, the search engines are going to rank the freshest, most recent content higher than old, dated content.
Do you have any ideas for refreshing the content of a home page?
Yes!
Add Fresh Content
Select three products or services that you would like to draw more attention to . . . three things that you want every site visitor to see.
Add these three products/services on your home page, above the fold.
Type a new, original "value-added" introduction for the selected products or services you offer.
At the conclusion of each of your brief product or service descriptions, type the words "Read More" and link "Read More" to the page in your website that has a complete description of the product or service.
Profile Something or Someone
Move all of your existing text down to create a place, above the fold to profile a success.
Profile an employee who went above and beyond to provide a solution to your customer's problems.
Profile a new product or service that you are launching.
Profile a seasonal special.
Profile a great, loyal customer.
What do you mean above the fold?
Above the fold is the space on a webpage that is visible on a monitor without scrolling down to see more.
Do you have any universal ideas for updating my contact page?
Yes!
Develop a short introduction, such as "We serve the following areas!" List each of the cities or areas that your business serves.
Include full contact information on every page of your website. (Physical location, email address, land-line phone numbers).
Include your business hours.
Include a short statement that tells your site visitor when they can expect to hear from you.
Do you have any ideas for updating my FAQ page?
Yes!
For a little inspiration:
Invite your site visitors to ask you a question.
Ask your 10 year old nephew to go to your website and make a list of all of the questions that you didn't answer.
Read all of the text on your website and develop a question and answer for every topic that you mentioned on your site . . . For example, your website says that your business is in Kirkland. A new FAQ could be:
Where is your business located?
We are centrally located on the Eastside of Seattle, in Kirkland. We serve Bellevue, Bothell, Woodinville, Kirkland, Lake City, Montlake, Redmond, Carnation, Fall City and Issaquah.
What are the two biggest opportunities missed by business blogs?
They are ignored. By ignored we mean that if regular posts that share something of value to your customers are not being made - chances your customers are ignoring your blog.
The business misses the point of a blog. A blog is about your customers, not you. The function of a business blog is to inform your readers about topics that are of interest to them. It's not about your summer vacation or your mother-in-law.
Do you have any ideas for my blog?
Yes!
Here are 3!
Why are you a card carrying, dues paying member of an industry or trade association? How does your membership serve your customers?
3 things you did this month to better serve your customers. Streamlining a process? Offering free shipping? Your special offer or discount this month?
Share with your customer's how to use your product or service in an unexpected way!
Why should I include new pictures on my website?
Images tell stories, they illustrate who you are and what you do. They speak to your customer's in ways that words don't.
Pictures are emotive.
Pictures give you another way for your customer's to find you, in an image search.
Pictures illustrate what you do, where you do it, and who you do it for.
Do you have any ideas for how to update my About Us page?
Yes!
First, understand your About Us page really isn't about you . . . it's about what you know, the experiences that you have accumulated and the resources at your disposal that solve your customers' problems. Write exactly what makes you suited to solve your customers' problems!
Let's say you are college educated and sell widgets to small business owners . . . that's great, if how you say you are college educated and how you share that experience helps your customers. Here's an example of how to make who you are be more about your customers (than about you)!
Supporting an advanced widget engineering degree is a ten year career in widget supply chain management. My education and management experience helps my clients in making just-in-time ordering decisions which streamlines their inventory management expenses. My education saves my customer's money!
Be transparent. It's fine to provide the abridged version, even the cliff note version of who you are . . . though it should give a few little morsels about you and your life.
Here is a little sample . . . it paints a picture without offering specifics:
With her husband Mike, her dog Edward R. Beagle and her horse Socks Mitchell, Agent 99 lives in a small house that sits on a knoll that overlooks the fruits of the Yakima Valley -- a place with no cable, where your neighbors know your name and bake you a "welcome to the neighborhood cake" when you move in. Corporate headquarters is the garage and board meetings take place around the dining room table.
Why does bWyse always use the phrase "solve your customer's problem"?
Because it's how you earn your living as a small business - you don't just sell things or provide services, you solve your customers' problems.
They need support fund raising for their non-profit, you provide auction services. Kip Toner Benefit Auctions!
They need help learning how to deliver an exacting elevator speech, you teach them how. Improv-able Results!
They need help with refreshing content on their website, you provide solutions. bWyse!
Writing your content from the perspective of how you solve your customers' problems will make your content so much more appealing to the reader. When they read your website - they will say to themselves, "Hey, they're talking about ME! They can help ME!" Then your readers will take the next steps you define for them - such as pick up the phone to give you a call.
Any questions?
Yes? . . . fantastic! Send them on over . . . We have solutions!