Written By: GUEST BLOGGER: Jackie Phairow, Photographer ~ 5/7/2021 9:00:00 AM
In the online world your website headshot is the handshake of your business. It introduces you to new clients and potential employees. It says "hello" to people visiting your site without you having to say a word. I know it's tempting to grab your phone, stand in front of a blank wall and snap a selfie, but is that how you want to show the world how much you care about yourself or your business? Trust me, professional headshots and branding lets your audience know that you care about your business. Make sure your business is presented to the whole online community as a real place to which they can turn for excellent service. Not convinced it's that important? Let's go over a few of the benefits of having professional headshots on your website.
A professional headshot can make your site look well, professional.
I know I am going on about this professional thing here but when your website has clean consistent images on it, people will find it more professional. What I mean by professional is trustworthy.
For example, if your website . . .
has that awesome snap of you on a beach in Cabo featured on your about page
an up-close cropped picture (where you clearly cropped out another person) on your contact page
or, an image your friend took against your office wall on your home page
then, your site looks more like a scrapbook than a real money-making business.
A random selection of images leaves your audience feeling disjointed and ultimately, they will not trust your business. The same headshot throughout your page or a series of headshots with the same look and feel gives your audience the message that you are a professional business and a leader in your industry.
Is a picture really worth a thousand words?
Yes! Yes, it is. You can convey trust, kindness, friendliness, fun, joy, dedication and a thousand other subtle nuances through a well-crafted headshot. This is actually one of the first questions I ask clients before their sessions. What do you want your headshots to say about you?
For all the words on your website, your headshot can say so much more to convert your audience into customers. You can have the best website copy out there. It can be clear, descriptive and concise. The text on the page can have your audience admiring your business – however, you will have them clicking the buy now button with impressive website photography and a professional headshot.
You need to stand out from the crowd.
Let's say, your business produces duck-billed platypus pants. We will call this make-believe company, Plats in Slacks. Now let's also imagine, there are thousands of companies that make platypus pants. There are storefronts on every street corner and they all sell online. Why should customers buy from Plats in Slacks?
Well, every consumer's shopping experience starts with an online search. As they are browsing the names, logos and disjointed images of all the websites that offer platypus pants, they encounter your website. It has a very professional look. The headshots are poised and friendly. They are alongside some very styled platypuses looking really sharp in black slacks. They can tell from the pictures that the platypuses feel really good and confident in their slacks. All the images on your website are coordinated. They have the same feel and tone. Your site screams, "These slacks will make your platypus the star of the show!" The customer then looks no further, orders some grey slacks for Perry and excitedly awaits their pet's new outfit to arrive.
Having professional photography that mirrors your businesses brand
and headshots that convey your trustworthiness will make your business
stand out from the crowd, even amongst platypuses.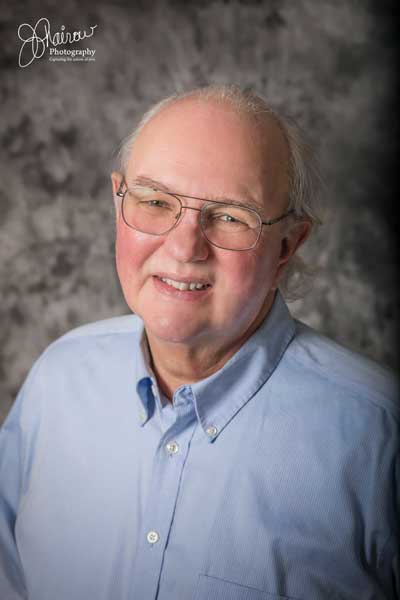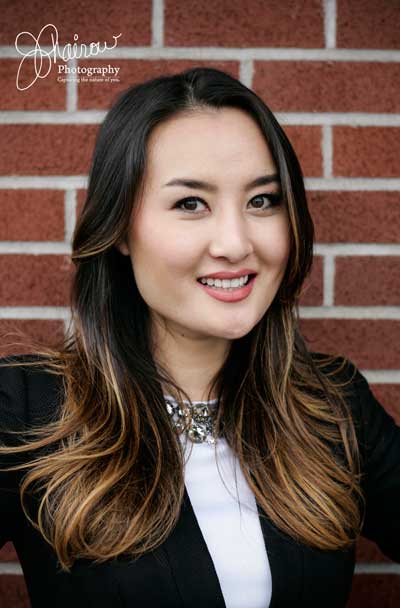 You only get one chance at a first impression.
First impressions are important in the real world but they are crucial in the online world.
When you or I meet someone in person for the first time, we will make a split-second judgement. As subtle as our judgement may be, it's human nature to judge and it's all based on how the person looks. Whether they look like they just rolled out of bed to meet you or are polished to the nines, your first impression can be negative or positive.
After you spend some time with that person, your first impressions will start to change. If your first impression of them was a negative one, you will be won over by their humor, knowledge or quick thinking. In a matter of time, your first impression will be a faded memory and you can grow to really like a person who you negatively judged at first.
In the online world, people will be making their spit-second judgment about you the moment they set eyes on your website. If that beach snap from Cabo is all you have for them to go on you will have a hard time keeping credibility for you and your business. You don't get a second chance to win them over with your wit and knowledge. They will just move on to the next website on the list.
As a photographer, I know all about first impressions. I'll admit that the first thing I look at when I meet a new business owner is their headshot. If they have a well-crafted image with expert lighting, I know that they have put time and effort into their trade. I know they are serious about their business and that my experience doing business with them will be reliable and pleasant.
It's a lot to take in but having a well-rounded professional look for you and your business is the first and most important part of your online presence. If now, you're super convinced that professional headshots are important but don't quite have the funds to hire a professional photographer then head over to my blog. I have some Tips for taking a great DIY professional headshot. Remember you want your business to stand out in a crowd and you want to create an impression of trust and dependability for your business so your online audience becomes lifelong customers.
Okay, I got to give a little shout out to my kids and their love of Perry the Platypus from the animated series Phineas and Ferb. I asked them which animal I should use (in this blog post) and this was their suggestion. He's a family favorite and the theme song they play for him in the show is awesome. I also think he'd look pretty good in a pair of slacks.
Remember that life is like a camera. Focus on what's important. Capture the good times. When things don't work out, just take another shot.
Cheers,
Jackie