Written By: June Bachman ~ 10/12/2019 9:00:00 AM
As a former elementary school teacher, Scott uses his teaching skills as a unique approach to counseling and coaching his customers as a financial advisor. As an investment advisor with Voya Financial Advisors in Bellevue, Scott works with his clients to help the set and achieve short and long term financial objectives and strategies to help them reach their financial goals.
Scott breaks down a saving strategy into four buckets:
Liquid Savings
Save three to six months of your monthly budget in a saving account. This is your safety net, or insurance policy should your monthly income be unexpectedly stopped.
Liquid Investments
Investments you will save for at least two and have years. Things like stocks, bonds, mutual funds - these investments generally have a capital gains tax benefit.
Tax Advantage Assets
Investments you will save for ten plus years. These investments are municipal bonds, or life insurance policies.
Retirement Savings
These investments you won't touch until you are 59 and a half years old. These investments are your 401K, 403B, IRAs. There is generally a 10% penalty for withdrawing early.
Scott says, "My goal is to be able to help more people reach financial peace and to retire when they want to and more comfortably. I know finance and how to help, and I'm excited to help anybody get where they want to be. It's intimidating, but it's not as bad as you think."
Scott McClave is the Main Event Speaker at our N3 – No Nonsense Networking meeting.
Feel free to be our guest!
October 22, 2019 – 7:30 am – 8:45 am
N3 – No Nonsense Networking
Family Pancake House - Redmond
17621 Redmond Way, Redmond, WA 98052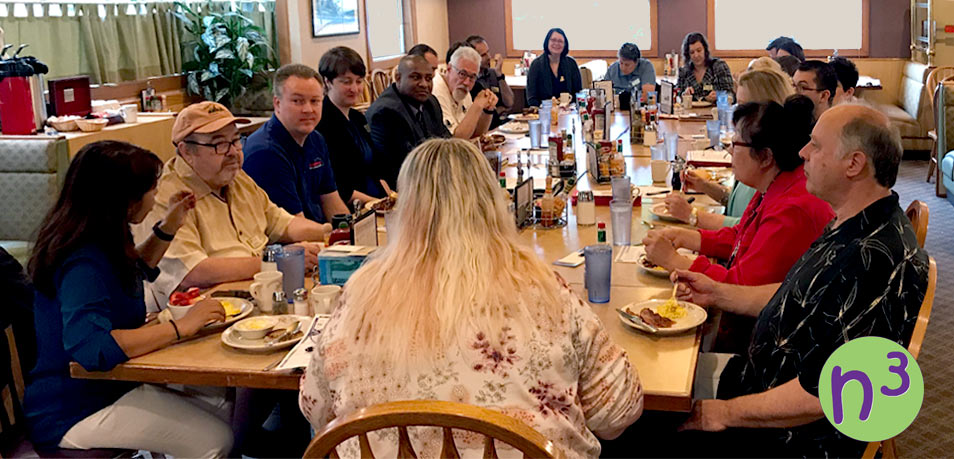 No Nonsense Networking is a business professional networking group in Redmond. We'd love to meet you and learn more about your business! Face to Face professional business networking remains one of the best ways to continue to grow your business!
No Nonsense Networking is about building relationships that foster business connections.
50% Attendance Standard
$50 Annual Fee
Professionally Exclusive
Visit the meetup link to determine if there is an opening for your professional industry!