FREE Webinars
(FREE! 12/07/22)
Email Blasts that Work - Tips and Tricks
Price: FREE
Email marketing remains the most effective online marketing way to directly reach your prospects and clients. Join Wendy and June of bWyse to explore strategies for improving your open rates, customer engagements and how to grow your contact lists. Register to attend our FREE WEBINAR and learn how to create professionally designed, effective email marketing campaigns that drive more traffic to your website.
WEDNESDAY - December 7th, 2022
10:00 am to 11:00 am
Click Here to Register!
At the end of our edutainment webinar you will:
Understand the tools for designing emails
Be able to grow your contact database
Know how to leverage social media with your email
Have an email marketing strategy you can implement
Understand the different types of email campaigns
Be able to improve sales conversions through email
And much, much more
Email marketing allows you to easily keep in touch with your customers. It is one of the most effective ways to retain your customer base. Join us to learn the key leverage points for a successful email marketing campaign.
Don't miss this opportunity to learn amazing internet marketing tips
from one of the best online digital marketing experts!
Click links below to VIEW ALL:

FREE Webinars
Services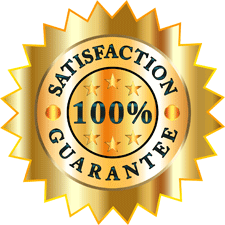 ---

I went to the workshop last night about email blast. It was really great. I learned a lot. I also really like the format and being able to ask questions. Wendy and June are very knowledgeable, enthusiastic and fun. I would recommend anyone interested in growing their business to attend their next workshop. Thanks.
Stephane Boss
bWyse helped me learn so much about marketing strategy in one short hour. I was surprised and so thankful after spending lots of money and time with nothing to show for it. Thanks! you guys are great.
Allison Lynch
I just wanted to let you know that a customer just called to say that our Email blast is fabulous and she thought they were very well done. So, I wanted to say thank you.
---
bWyse is your premier internet marketing solutions company of the Greater Seattle area. If you are a small business owner and are seeking to improve your internet online marketing for your business look no further - you've found the right company!
bWyse offers ZERO percent financing on all of our internet marketing services and they are designed for you to easily and quickly update your site yourself! Please see our specific website design packages listed above.
bWyse is a vibrant, fun and family-owned company that takes extreme pride in our Customer Service! Our goal is to make you a "client for life"! bWyse is a full service internet online marketing firm. Our specialties include helping small businesses make or save money using the internet. Internet Marketing, Internet Marketing Strategies, Internet Marketing Services.