Click below to VIEW
FREE Internet Marketing Webinars
---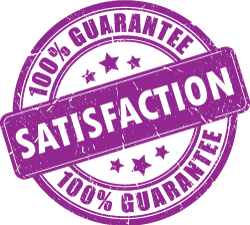 ---

Others Have to Say ...
Covered a lot in a short time frame ... AT MY LEVEL!
Thanks, I understand more than I thought I would.
I have been to two other Social Media classes, and this is the FIRST one that effectively explained social media in publish, share and network. Until Wendy's class, I thought social media was Facebook, LinkedIn and Twitter.
Facinating, very good!
FREE Internet Marketing Webinars
(FREE! 01/19/22)
Let's Get Started with Online Advertising
Price: FREE!
Today's consumers are connected to the internet 24/7. As a business, you must have a digital advertising strategy. Join Wendy and June of bWyse as we explore the digital marketing world to help you understand how to advertise using Facebook, Google and more. Register to attend our FREE WEBINAR and get your questions answered!
At the end of our edutainment webinar you will:
Understand your niche target market
Know where to best advertise online
Learn the strategies and tactics for successful online advertising
Be ready to begin advertising online
And much, much more
Get your questions answered! Join us for this fun-filled session about creating your online marketing strategy!
Don't miss this opportunity to learn amazing internet marketing tips
from one of the best online digital marketing experts!
---
bWyse is your premier internet marketing solutions company of the Greater Seattle area. If you are a small business owner and are seeking to improve your internet online marketing for your business look no further - you've found the right company!
bWyse offers ZERO percent financing on all of our internet marketing services and they are designed for you to easily and quickly update your site yourself! Please see our specific website design packages listed above.
bWyse is a vibrant, fun and family-owned company that takes extreme pride in our Customer Service! Our goal is to make you a "client for life"! bWyse is a full service internet online marketing firm. Our specialties include helping small businesses make or save money using the internet. Internet Marketing, Internet Marketing Strategies, Internet Marketing Services.