---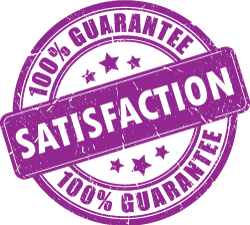 ---
---

Wonderful sister team with tons of great information. They were ready to answer a class full of questions in a way that is understandable and benefits small business needs. Thank you Wendy and June!
April Starkey
Not only are June and Wendy up to date in their area of expertise, they are also very entertaining and make their workshops so much fun to attend! #GotbWysed
Nadine Laszlo
FREE Workshops
(FREE! 9/11/18) The Ultimate Guide to Winning the Local Search War
Price: FREE
The Ultimate Guide to Winning the Local Search War

email: info@bWyse.com or call (425) 885-9976
Nearly 100% of internet users have search for local business! Join Wendy and June of bWyse to learn important tactics for creating and optimizing your local search profiles to result in first page search engines ranking. RSVP to attend our FREE workshop and learn competitive ways to land your website on the first page of the search engine result!
TUESDAY - September 11th, 2018
10:00 am to 11:30 am
Microsoft Store at Bellevue Square Mall
116 Bellevue Square Bellevue, WA 98004
Phone: (425) 519-3580 ~ View Map of Mall
At the end of our edutainment workshop you will:
Be ready to claim your local and places listings
Be able to validate your local and places listings
Know how to COMPLETELY fill out your profiles
Be ready to optimize your local and places listings
And much, much more!
Rank Higher on Search Results! Over 45% of all searches are local searches - and those listed in the #1 position receive between 35% - 50% of the search traffic.
Do you want to drive more traffic to your website through Local Search Engine Optimization - but don't know what to do? This class will share the answers with you!
Don't miss this opportunity to learn amazing internet marketing tips
from one of the best online digital marketing experts!
---
bWyse is a vibrant, fun and family-owned company that takes extreme pride in our Customer Service! Our goal is to make you a "client for life"! bWyse is a full service internet online marketing firm. Our specialties include helping small businesses make or save money using the internet. Digital Marketing, Online Marketing Solutions, Internet Marketing Services
Call today 425-885-9976. Redmond, WA