---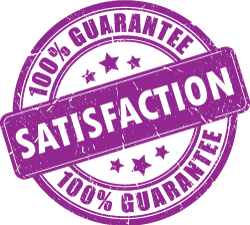 ---

I took a class from bWyse months ago, and then took another one in just the last few weeks and I'm here to tell you no one does it better than they do. Hell, they'll tell you stuff about Facebook even Facebook doesn't know. Great class. Worth every penny. Don't miss their next one. Get the scoop and sign up!
Doug Chickering
FREE Internet Marketing Webinars
(FREE! 8/11/21)
DIY Videos: Create Your Own Business Videos!
Price: FREE
Incorporating video into your website will help you rank on page one of the search engines! Join Wendy and June of bWyse as they outline the strategy and tactics for effective use of video on your website and on your Social Media accounts. Register to attend our FREE WEBINAR and learn how to make video blogs, update your YouTube channel and improve your Facebook videos. Videos continue to be extremely important on the internet. Does your business use video effectively on your website? Do you know how to make quick and easy video blogs? Have you already created a YouTube channel?
WEDNESDAY - August 11th, 2021
10:00 am to 11:00 am
Click Here to Register!
At the end of our edutainment workshop you will:
Understand why video is so very important
Be able to use video on your website
Know basic editing techniques
Understand how to work your YouTube Channel
And much, much more!
Join us as we explore the world of video and learn how to create, edit and add videos to your website.

Don't miss this opportunity to learn amazing internet marketing tips
from one of the best online digital marketing experts!
---
bWyse is your premier internet marketing solutions company of the Greater Seattle area. If you are a small business owner and are seeking to improve your internet online marketing for your business look no further - you've found the right company!
bWyse offers ZERO percent financing on all of our internet marketing services and they are designed for you to easily and quickly update your site yourself! Please see our specific website design packages listed above.
bWyse is a vibrant, fun and family-owned company that takes extreme pride in our Customer Service! Our goal is to make you a "client for life"! bWyse is a full service internet online marketing firm. Our specialties include helping small businesses make or save money using the internet. Internet Marketing, Internet Marketing Strategies, Internet Marketing Services.