FREE & Paid Webinars
(FREE! 10/18/23)
Rank on Google with Search Engine Optimization ~ Get Noticed with these Secret Weapons!
Price: FREE!
Do you want to drive more traffic to your website using Search Engine Optimization - but don't know what to do? Join Wendy and June from bWyse to learn everything you ever wanted to know about Search Engine Optimization, but didn't know who to ask! Register to attend our FREE WEBINAR and learn SEO techniques you can implement.
WEDNESDAY - October 18th, 2023
10:00 am to 11:00 am
Click Here to Register!
At the end of our edutainment webinar you will:
understand your best keywords to use
know the meta data for each website page
understand all on-page elements to improve ranking
be able to incorporate other important SEO techniques
And much, much more
A perfect place for beginners – you will leave with the ability to make improvements to your website right away!
Don't miss this opportunity to learn amazing internet marketing tips
from one of the best online digital marketing experts!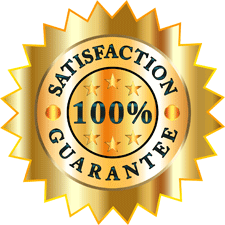 ---

I loved your presentation! You are so easy to understand, and offer lots and lots of fabulous advice. Not to mention your casual and humorous presentation style. I had a lot of fun!!
Angelique Saffle
---
Are you a small business owner looking to give your online presence a major boost? Well, you're in luck! You've found bWyse, your go-to team for all things internet marketing, social media consulting and AI training in the Greater Seattle and Eastside area.
We've got a super sweet deal for you - ZERO percent financing on many of our digital marketing services! Yep, you read that right. Plus, our website services are super user-friendly - you can easily update your web site yourself.
But wait, there's more! We're not just any company; we're a fun, family-owned biz that's absolutely obsessed with customer service. Our aim? To make you a "client for life" by helping your small business thrive online. From internet marketing strategies, social media constulting to a full suite of AI services, we've got you covered.
What are you waiting for? Give us a ring and let's make some internet magic happen!